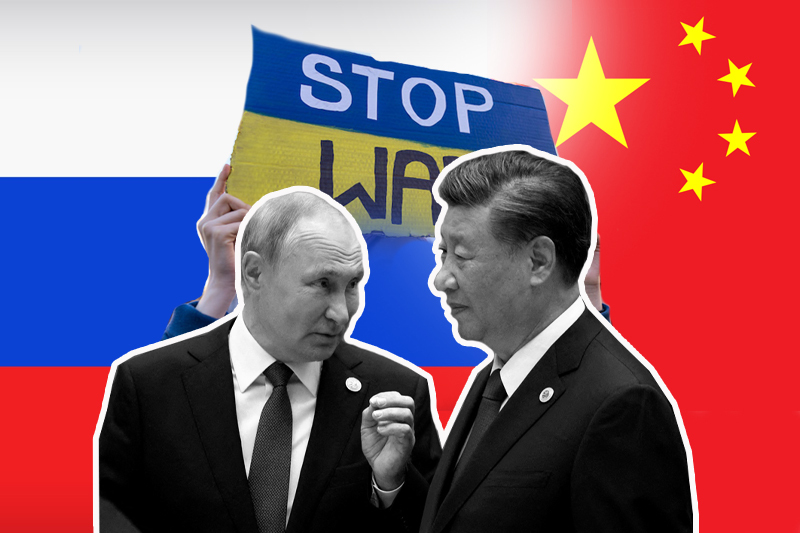 Xi, Putin to discuss China's plan to end the war in Ukraine
Xi, Putin to discuss China's plan to end the war in Ukraine
During a highly anticipated trip to Moscow by his Chinese counterpart, Russian President Vladimir Putin has said he will discuss Xi Jinping's 12-point ceasefire proposal to end the brutal conflict in Ukraine. As the two top leaders called each other "dear friend", Putin said, "we're always open for a negotiation process."
Beijing released a 12-point position paper last month – it includes plans to uphold the sovereignty and territorial integrity of both countries, resume talks of peace, abandon the 'Cold War' mentality, and ensure that nuclear power plants remain safe.
While Ukraine cautiously welcomed the peace proposal, a number of US officials and analysts have criticised it.
Keep Reading
The paper could be a "stalling tactic", the US warned on Friday, with Secretary of State Antony Blinken adding "calling for a ceasefire that does not include the removal of Russian forces from Ukrainian territory would effectively be supporting the ratification of Russian conquest."
While China's peace plan didn't specifically demand the withdrawal of Russian forces from Ukraine, it also condemned the usage of "unilateral sanctions" in a direct hit at the scores of sanctions imposed by the West on Russia following the brutal year-long war.
There is growing fear in Kyiv regarding China's support for Russia, currently involving technology and trade, transforming into military as well. China shares a 4,300 km border with Russia, with the latter counted as a major source of oil for Beijing's huge economy and often seen as a partner in standing up to the US.
The highly anticipated meeting comes days after an arrest warrant was issued by the International Criminal Court (ICC) for the Russian president over serious war crime allegations. This means Putin could technically be taken into custody in 123 countries, though neither Russia nor China is on that list.