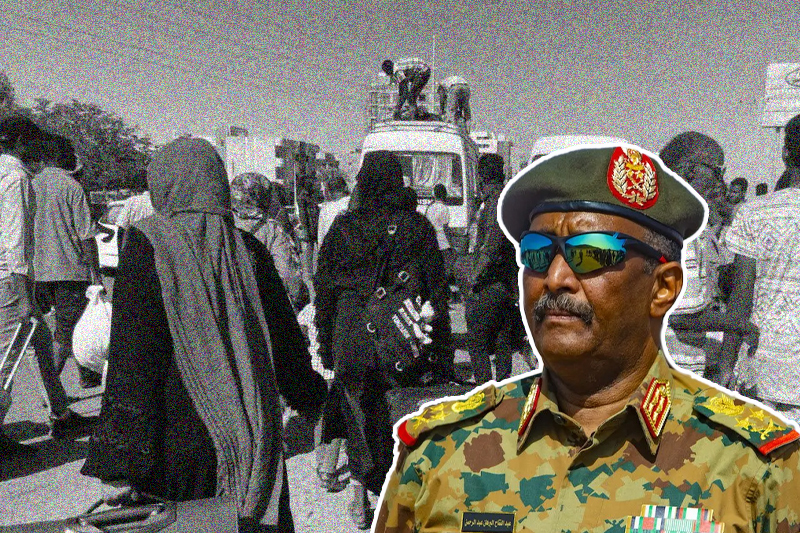 Sudanese army willing to extend ceasefire amid continuing violence
Sudanese army willing to extend ceasefire amid continuing violence
Amid continuing battles between the Sudanese Armed Forces (SAF) and the paramilitary Rapid Support Forces (RSF), the army has expressed its willingness to extend a fragile ceasefire due to expire late on Thursday for another 72 hours.
The military said Wednesday its leader, General Abdel Fattah al-Burhan, had provided his initial approval to a plan to extend the ceasefire and send an army envoy to neighbouring South Sudan's capital Juba for talks.
The RSF didn't provide an immediate response to the proposal from the Intergovernmental Authority on Development (IGAD), a regional bloc headquartered in Djibouti.
The army said the presidents of Kenya, Djibouti, and South Sudan worked on a plan that includes extending the current ceasefire and discussions between the two forces. The army statement showed al-Burhan thanking the IGAD and giving his initial approval to the proposal.
Keep Reading
Furthermore, according to the US State Department, African Union Commission Chairperson Moussa Faki Mahamat and US Secretary of State Antony Blinken have also discussed ways to work together to bring an effective end to the fighting in Sudan.
Since clashes erupted in the country on April 15, more than 512 people have been killed, with thousands injured, dozens of hospitals destroyed, and scores of residents trying to flee the conflict, including some on foot.
Only a handful of humanitarian organisations are operating in full force. A number of people are still trapped in their houses with depleting supplies of food and water. Even before the violence began, a third of Sudan's 46 million people were already dependent on humanitarian aid.
The World Health Organisation said just 16% of health facilities were operating in the capital, Khartoum, and predicted "many more deaths" owing to diseases and shortages of basic items. An estimated 50,000 acutely malnourished children have had treatment disrupted, the UN said.
The conflict has compelled an increasing number of people to leave Sudan, with the UN refugee agency estimating a whopping 270,000 people could escape into Chad and South Sudan alone. Meanwhile, evacuated foreigners described buildings on fire and bodies littering streets.