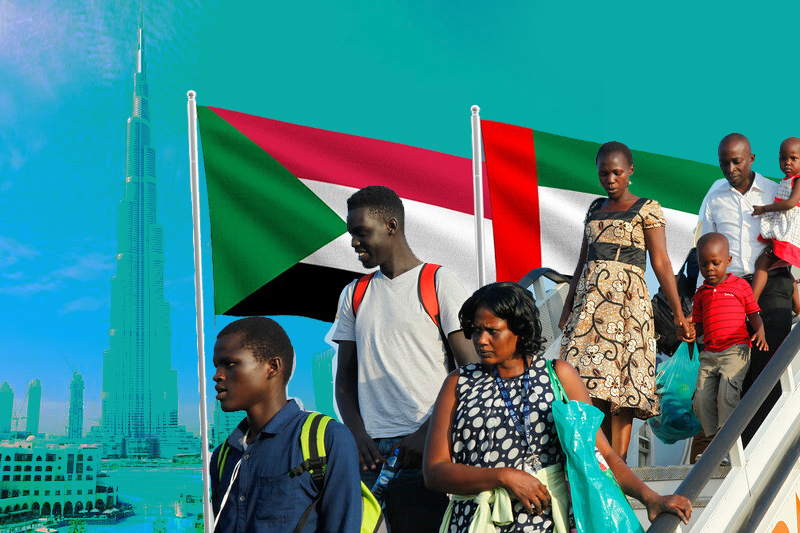 Over 260 Sudanese stranded in UAE provided with food, shelter
Over 260 Sudanese stranded in UAE provided with food, shelter
More than 260 Sudanese nationals who came to the UAE for medical treatment, shopping, or while in transit found themselves stranded in the country after the sudden closure of Khartoum Airport owing to an ongoing conflict in Sudan that broke out more than ten days back.
Their visit visas expired and they ran out of money. But the Sudanese community in the Emirates quickly intervened, providing the stranded with food and shelter.
Dr Amin Jaffar Taha, head of the Sudanese community and the Sudanese social club in the UAE, said the people came to Dubai for a number of different purposes, with plans to return home before or during the Muslim holiday of Eid al-Fitr.
But after the deadly clashes between warring parties erupted in Khartoum, they got stuck in Dubai with nowhere to go. They appealed to members of the Sudanese community for food and accommodation until the situation improved and they were able to return.
In response, the Sudanese community club formed a committee in coordination with the Sudan General consulate in Dubai to support them till they are allowed to go back home. Elaborating, Dr Taha said they have created a group on WhatsApp to locate those in need.
In an effort to better help the stranded approach the Sudanese community club, they have shared a number on social media platforms. Until now, Dr Taha said, a total of 260 stranded including women and families have sought their help.
Keep Reading
The stranded included a couple of sick people and their companions who had come to Dubai to seek treatment. These people, along with 20 men, have been provided with accommodation till the end of this month at the City Palace Hotel in Bur Dubai.
Meanwhile, 24 women have been housed in furnished apartments in Ajman, while 18 men are allowed to stay in the York International Hotel in Bur Dubai.
Coordination was made with the Dubai Police and charity organisations. They provided free accommodation for 120 people in the Youth House in Al Qusais for 15 days, with food and care.
However, as the number of stranded is expected to rise further in the coming days, the community is now getting in touch with other organisations.
Rona Mawia Hamza, secretary of social affairs at the Sudanese social club, said a committee to lend a hand of support to the stranded women had been formed by community members.
Two cancer patients are in the group, with one woman suffering from pulmonary edema and the other from clots. Sudanese volunteering doctors and pharmacists continue to offer them free medical treatment.