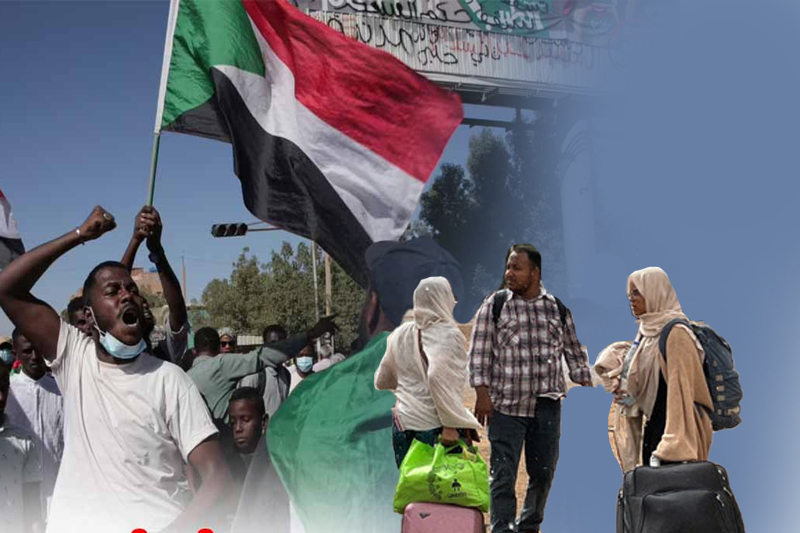 New ceasefire announced in Sudan in an encouraging move. But doubts remain
New ceasefire announced in Sudan in an encouraging move. But doubts remain
In at least the third truce announced since deadly clashes erupted ten days back with none holding, US Secretary of State Antony Blinken says the Sudanese army and its rival Rapid Support Forces (RSF) have agreed to a 72-hour ceasefire from 22:00 GMT on Monday.
An agreement had been reached between the warring parties after 48 hours of negotiations, he said.
The days-long violence in Sudan has already killed more than 420 people and injured thousands of others. But the actual number of victims is likely to be much higher as many still cannot access healthcare with dozens of hospitals halting operations.
UN Secretary-General Antonio Guterres has raised warnings against the conflict potentially causing a "catastrophic conflagration" that could put the entire region and beyond at risk.
The paramilitary force (RSF) supported Blinken's announcement, saying they are committed to a "complete ceasefire during the truce period". The regular army, however, didn't immediately comment on the news.
Keep Reading
Although other parts of the country have also been affected, the fighting has mainly been concentrated in the capital. While some escaped, several residents of Khartoum are still trapped in their houses with depleting food and water supplies.
The bombing has damaged key infrastructure, including water pipes, compelling some to drink from the River Nile.
The ceasefire is expected to allow civilians to leave the city, while enabling foreign governments to continue evacuations out of the country. A number of countries have already got hundreds of their diplomats and citizens out of Sudan, including the US, India, France, and South Korea.
It is estimated that up to 20,000 Sudanese citizens and those from neighbouring countries have fled to Chad in the west and around 10,000 to the southern neighbour, South Sudan.
According to monitoring group NetBlocks, Sudan is encountering a major "internet blackout" with connectivity at 2% of ordinary levels.