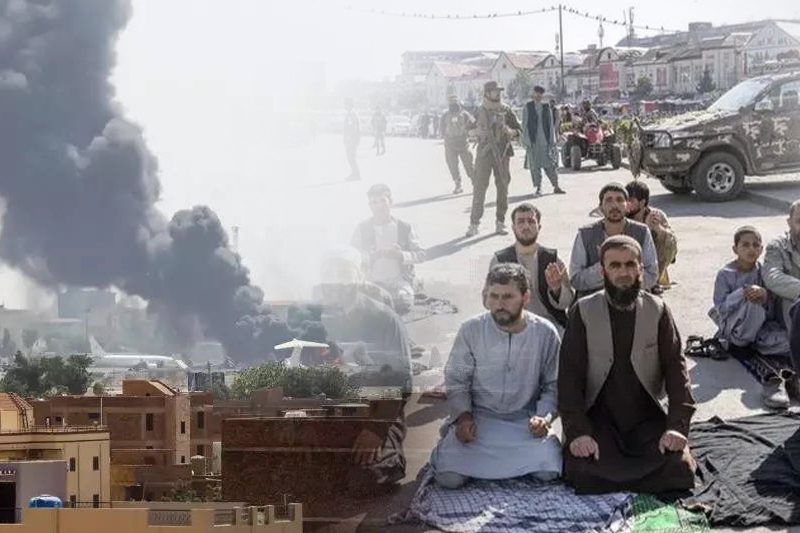 Violence in Sudan on Eid holiday despite three-day ceasefire announcements
Violence in Sudan on Eid holiday despite three-day ceasefire announcements
Residents said heavy fighting continued in the Sudanese capital of Khartoum even after the army agreed to a three-day truce to mark the Muslim holiday of Eid al-Fitr, dealing a strong blow to international efforts to end a week of violence between the army and a paramilitary force.
While the military said on Friday evening it agreed to the 72-hour ceasefire, its adversary, the Rapid Support Forces (RSF) said earlier in the day it had agreed to a truce, also to mark the festival.
The army's declaration followed another day of serious fighting in Khartoum and the military's first deployment on foot in the capital since the clashes broke out last Saturday. Soldiers and armed men from the paramilitary force shot at each other in neighbourhoods across the city.
Hundreds have been killed in the fighting, particularly in the capital and the west of Sudan – tipping a country, where about 25% of people already relied on food aid, into a humanitarian disaster.
Keep Reading
With the skies unsafe and the airport in the middle of the clashes, the US, Spain, Germany, Japan, South Korea, and several other countries have failed to evacuate embassy staff. In Washington, the US State Department revealed the death of one US citizen in Sudan.
Only a handful of humanitarian organisations are operating fully in the African nation. A minimum of five aid workers have been killed, including three from the World Food Programme. Meanwhile, a person working for the International Organisation for Migration (IOM) was killed on Friday in El-Obeid.
The fighting is making it more difficult for people to flee Khartoum. According to the World Health Organisation, more than 400 people have been killed in the clashes and thousands injured, with up to 20,000 people rushing to neighbouring Chad.
An increasing number of people are running out of basic supplies, such as food, water, and power, while scores of hospitals have reported being 'out of service'. Residents in various parts of the country have expressed doubt over the truce holding.