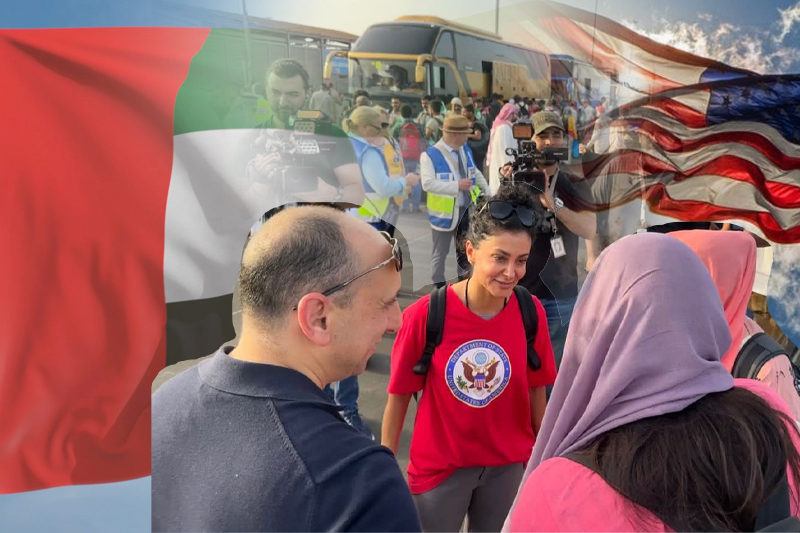 US lauds UAE for Sudan evacuation and engagement in diplomatic efforts
US lauds UAE for Sudan evacuation and engagement in diplomatic efforts
In a tweet from April 28, the US State Department expressed its gratefulness towards the UAE and Saudi Arabia for helping US citizens depart chaos-hit Sudan and for their "invaluable engagement" in the ongoing diplomatic efforts.
Since April 15 when deadly clashes erupted between rival parties in Sudan, the UAE has been constantly monitoring the situation there while pushing for an immediate ceasefire and calling on all involved parties to get back on the political track.
The Emirates is pursuing a neutral role in the crisis. In line with its commitments to humanitarian assistance and bolstering global cooperation and solidarity, the country has already evacuated a number of its citizens and nationals of other countries from Sudan.
Evacuees of 19 different nationalities will also be hosted in the UAE before being flown to their home countries. Meanwhile, fellow Arab country Saudi Arabia has also evacuated scores of its citizens and people from other countries, such as Canada and India, from Khartoum.
Keep Reading
The developments came amid an announcement from Emirates Red Crescent, the humanitarian arm of the UAE government, that the country has provided over Dh10.8 billion in financial assistance to more than 228 million people across the globe in just 15 years.
Apart from the US, several other countries have also thanked the UAE for its support towards Sudan evacuations. Japanese Prime Minister Fumio Kishida has lauded the Mideast country for its assistance in successfully evacuating all Japanese nationals who wished to leave Sudan.
The tweet from the US State Department follows a Thursday warning from White House spokesperson Karine Jean-Pierre, who said the crisis in Sudan could deteriorate at any moment and American citizens should leave within the next 24 to 48 hours.
Jean-Pierre spoke shortly before Sudan's paramilitary Rapid Support Forces (RSF) agreed to extend a US-brokered ceasefire for another 72 hours. The conflict has turned residential areas into war zones and compelled a number of Sudanese to flee to other neighbouring nations.