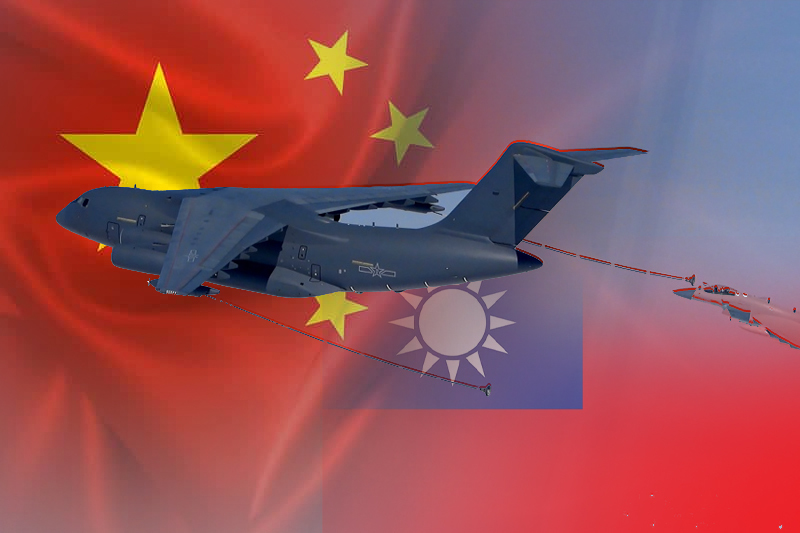 China flies 38 warplanes near Taiwan
China flies 38 warplanes near Taiwan
The military of the People's Republic of China flew 38 fighter jets, navy vessels, and other warplanes near Taiwan from Thursday to Friday, according to the Taiwanese defence ministry.
On Friday, the Taiwanese Defence Ministry said that six navy vessels and nineteen aircraft
were spotted in the area. Reportedly, the warplanes also included five SU-30 and two J-16 aircraft.
TB-001 drone circled the Taiwan Strait, according to a diagram from the Defence Ministry. Taiwan Strait separates the island of Taiwan and continental Asia.
In recent months, China has launched a campaign against the self-ruled island of Taiwan that China claims as part of its territory. Earlier this month, China deployed an aircraft carrier group near Taiwan after the sensitive meeting between Taiwan's President Tsai Ing-wen and Kevin McCarthy, Speaker of the United States House of Representatives.
Keep Reading
China slammed the meeting between Tsai Ing-wen and Kevin McCarthy. China also warned of "resolute and effective" countermeasures. China's defence ministry issued statements to condemn the meeting and said that the People's Liberation Army (PLA) would work to safeguard China's sovereignty.
The People's Liberation Army's Eastern Theatre Command also started the military drill around the Taiwan Strait. The Chinese authorities also started combat-readiness patrols in the airspace.
Recently, the defence minister of China, Li Shangfu, and the President of Russia, Vladimir Putin, vowed to strengthen military cooperation between the two countries. The two ministers held a meeting to talk about the strategic communications between the militaries of China and Russia.
Li Shangfu also talked with Russian defence minister Sergei Shoigu. They agreed to cooperate in the field of military-technical and hold joint exercises. Putin also discussed China's proposals to end the conflict with Ukraine.
In March 2023, Russia, China and the Islamic Republic of Iran started the naval exercise called "Marine Security Belt 2023" in the Arabian Sea with the aim of expanding Moscow's ties with Beijing and Tehran.