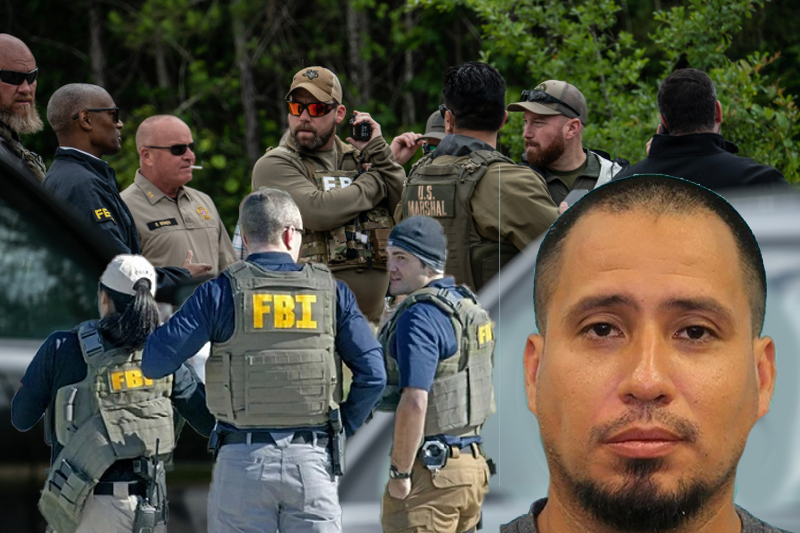 Francisco Oropeza: FBI continues intense hunt for Texas shooting suspect
Francisco Oropeza: FBI continues intense hunt for Texas shooting suspect
The FBI continues to search for a man suspected of killing five of his neighbours in Texas, including an eight-year-old child, after they asked him to stop practice-shooting nearby as a baby was trying to sleep.
The deadly incident is from last Friday in Cleveland, San Jacinto County, north of Houston. The local sheriff's office said it initially received a call concerning "harassment".
The shooter, Francisco Oropeza, 38, is thought to have been drinking at the time. All five of the victims were from Honduras. They have been identified as Daniel Enrique Laso, 8; Jose Jonathan Casarez, 18; Diana Velazquez Alvarado, 21; Sonia Argentina Guzman, 25; and Julisa Molina Rivera, 31.
Keep Reading
The suspect is "armed and dangerous", an FBI agent said. "He could be anywhere now," said Local Sheriff Greg Capers, adding trained dogs, drones and men on horseback are helping track him down.
When the victims potentially asked Oropeza to stop his practice-shooting, police say he replied: "I'll shoot out in my front yard, do what I want to in my own residence." But after both parties got back into their houses, the gunman walked into the victims' house and opened fire on his neighbours, Sheriff Capers previously said.
A total of ten people were in the property at the time of the shooting. While the adults were declared dead on the spot, the child died at a hospital. An AR-15 semi-automatic rifle is believed to have been used. Sheriff Capers said the victims were shot above the neck at close range – "almost execution style".