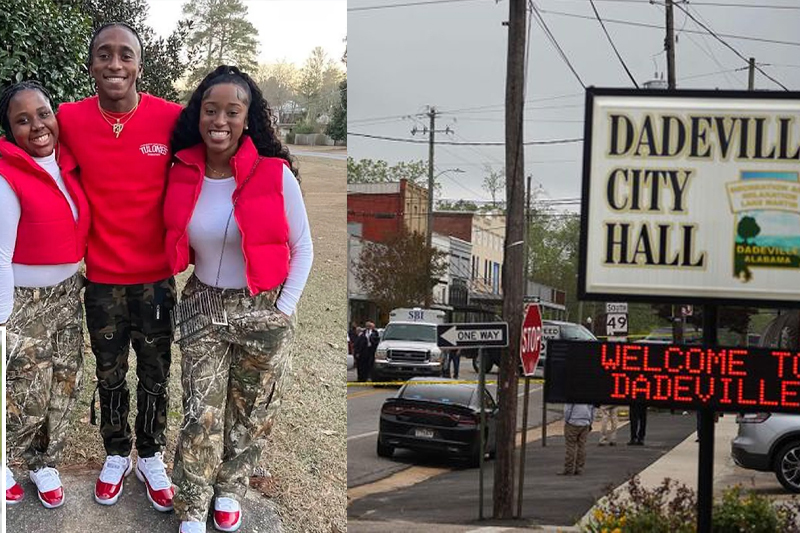 Deadly birthday party shooting in Alabama leaves four dead, 28 injured
Deadly birthday party shooting in Alabama leaves four dead, 28 injured
At least four people, including high school senior Phil Dowdell – a star athlete, have been killed in another mass shooting in the US. Shots were fired on Saturday at the Mahogany Masterpiece Dance Studio in Dadeville, Tallapoosa County, east of Alabama.
Another 28 people have sustained injuries of various severities. In a statement released by the White House on Sunday, President Joe Biden asked "What has our nation come to when children cannot attend a birthday party without fear?"
Dadeville is a small, rural city with a population of around 3,200 people. It is not used to scenes of violence on this scale. But what seems unusual right now is how little we know about the suspect. It's unclear how the shooting concluded or whether the suspect is dead or in custody.
Keep Reading
Most of the victims were possibly teenagers. Some of the parents were seen still looking for information about their kids almost 12 hours after the incident. Keenan Cooper, the DJ at the birthday party, said the event was for Phil Dowdell's sister.
"Violent crime has no place in our state," Alabama's state governor Kay Ivey said in a statement on Twitter. The US state is known for protecting the right of citizens to own guns. Netizens advocating for gun law reform criticised the Republican governor's message of condolence.
With the Saturday incident, the US has been rocked by more than 160 mass shootings so far this year, according to the Gun Violence Archive. In his statement, Biden said Americans wanted lawmakers to act on "common sense gun safety reforms".