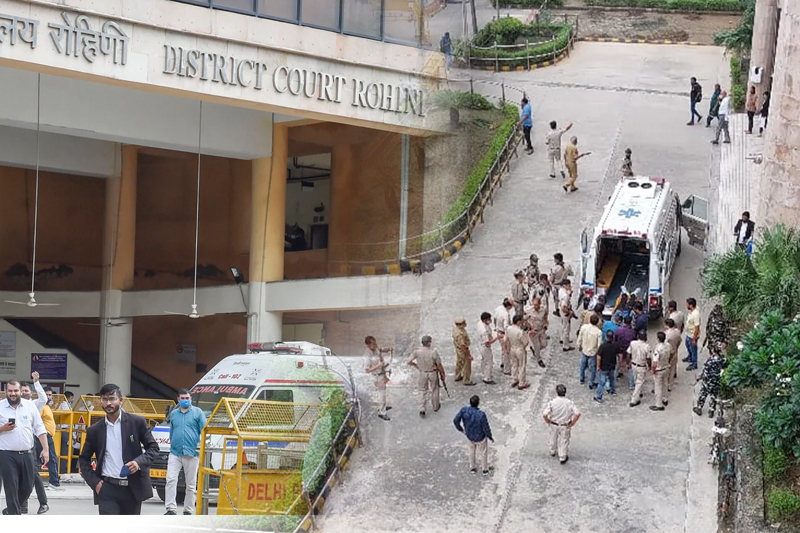 Suspended lawyer opens fire in Delhi's Saket court, injures two
Suspended lawyer opens fire in Delhi's Saket court, injures two
In a major security breach, a debarred lawyer fired shots in Delhi's Saket district court complex around 10:30 am on Friday, injuring two persons, a woman and a lawyer.
Chandan Chowdhary, DCP South, confirmed the shooting, identifying the injured woman as 40-year-old M Radha. The victim sustained two bullet injuries, one in the hand and the other in the abdomen, he added.
She was rushed to Saket's Max Hospital and is now stable.
The suspected shooter has been identified as Kameshwar Prasad Singh alias Binod Singh. According to Chowdhary, he was earlier suspended by the Bar Council and had cases filed against him under Section 420 of the Indian Penal Code for allegedly cheating the woman victim and an advocate named Rajender Jha.
Keep Reading
Interestingly, the hearing for the case was scheduled in Saket court today, April 21.
However, it's still unclear whether the lawyer shot in the incident was advocate Jha or someone else.
The suspect escaped via the canteen back entry, the officer informed, adding teams have been formed to arrest the shooter.
Reacting to the incident, Chief Minister Arvind Kejriwal said the law and order situation in the national capital has "completely broken down". Meanwhile, Delhi Cabinet Minister Saurabh Bharadwaj alleged that law and order in the city is deteriorating under the tenure of Lieutenant Governor VK Sakena.