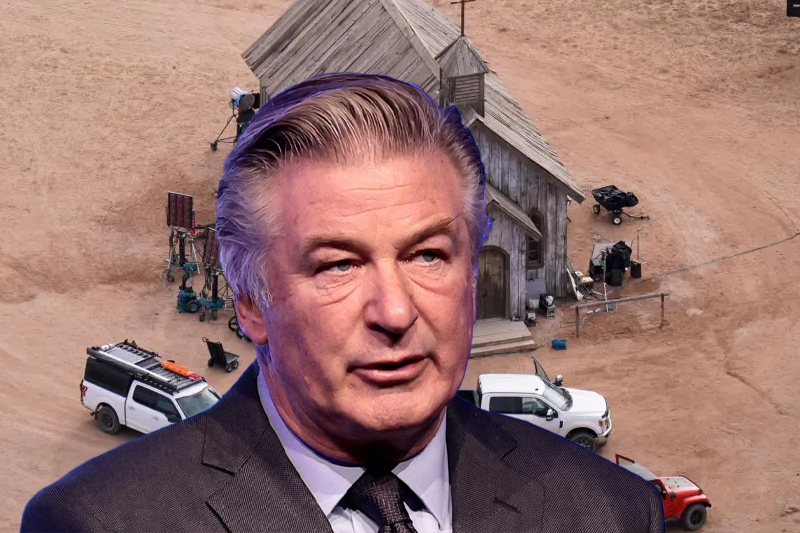 Rust Film Set Shooting: Criminal charged dropped against Alec Baldwin, lawyers say
Rust Film Set Shooting: Criminal charged dropped against Alec Baldwin, lawyers say
Charges have been dropped against Emmy-award-winning actor Alec Baldwin over a fatal on-set shooting during the filming of 'Rust' in October 2021 in New Mexico, his lawyers informed. The development comes less than a couple of weeks before a court hearing was set to start.
Baldwin was charged with two counts of involuntary manslaughter over the incident. 42-year-old Ukrainian-born cinematographer Halyna Hutchins was killed and director Joel Souza wounded by a live bullet fired from a prop gun used at the time by the actor for rehearsing.
While Baldwin denied pulling the trigger, an FBI report later concluded that the gun could not have gone off without the trigger being pulled. Nevertheless, prosecutors had recently learned that the gun had been modified with a new trigger in a way that could have made a misfire more likely, the LA Times reported.
Keep Reading
In addition to the actor, Hannah Gutierrez-Reed – the film's armourer – is also facing two counts of involuntary manslaughter, but it's unclear if prosecutors would decide to drop the criminal charges against her too.
Baldwin's lawyer, Luke Nikas, had previously called the initial decision to charge the actor "a terrible miscarriage of justice". "[His client] had no reason to believe there was a live bullet … anywhere on the movie set," he said.
If convicted, the actor would have potentially needed to stay behind bars for up to 18 months. Nonetheless, the Santa Fe district attorney had initially included a firearm enhancement charge, which could have elongated his prison sentence by five more years.
But the charge was dropped after prosecutors determined the law was not in effect at the time of the shooting.
The decision to drop the criminal charges against Baldwin comes on the same day that 'Rust' resumed filming – roughly 1.5 years after the deadly incident. The actor is currently shooting for the film in Montana, according to Variety magazine.
The scene that was being rehearsed when Hutchins got fatally shot has now been rewritten.