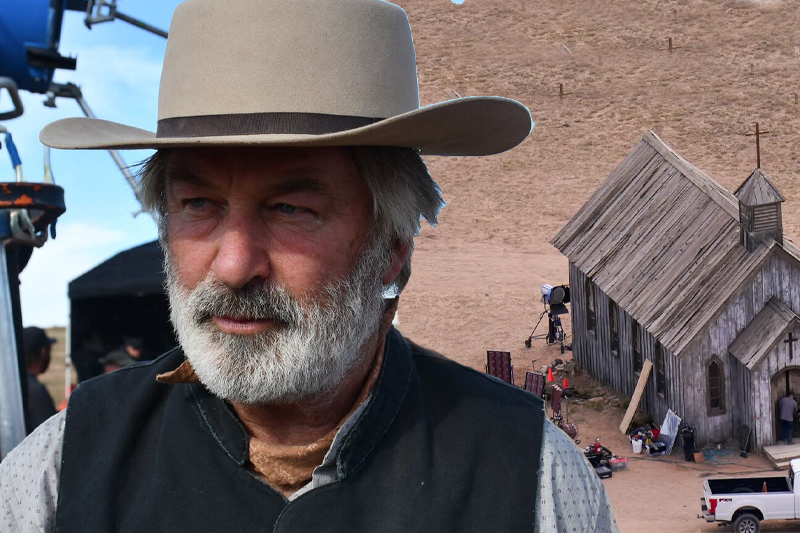 'Rust' set shooting: Actor Alec Baldwin formally charged with involuntary manslaughter
'Rust' set shooting: Actor Alec Baldwin formally charged with involuntary manslaughter
Alec Baldwin and Hannah Gutierrez-Reed – who supervised weapons on the set of the Western Rust – have been formally charged with involuntary manslaughter over the death of cinematographer Halyna Hutchins, according to court documents filed by prosecutors Tuesday. However, both the actor and the weapons specialist maintain their innocence and have vowed to fight the charges.
During rehearsals at a ranch on the outskirts of Santa Fe, New Mexico, on 21 October 2021, Baldwin was pointing a pistol at Hutchins when the gun went off, killing her and wounding the director, Joel Souza.
The manslaughter charge includes two alternative standards and sanctions. While one version would require proof of negligence, the other is for reckless disregard of safety "without due caution and circumspection." The first alternative is punishable by up to 18 months in jail and a $5,000 fine. But the second one could result in a mandatory five years in prison. A jury may eventually decide which alternative to go for, prosecutors have mentioned.
Keep Reading
The charging document includes a number of "acts or omissions of recklessness" leading up to the deadly shooting, such as
Against industry standards, not using a plastic or replica gun for an unscheduled rehearsal
Against protocol, allowing the armourer to leave the movie set
Hiring the armourer without adequate certification
Not addressing safety complaints raised on set
Not receiving the firearm directly from the armourer
Baldwin has filed a lawsuit against people involved with the film, including Gutierrez-Reed, alleging they failed to check the gun carefully. The weapons specialist has said she has checked that the rounds she loaded in the prop gun were dummies before it was handed to Dave Halls, the film's assistant director, who ultimately handed it to the actor and told him it was an unloaded gun.