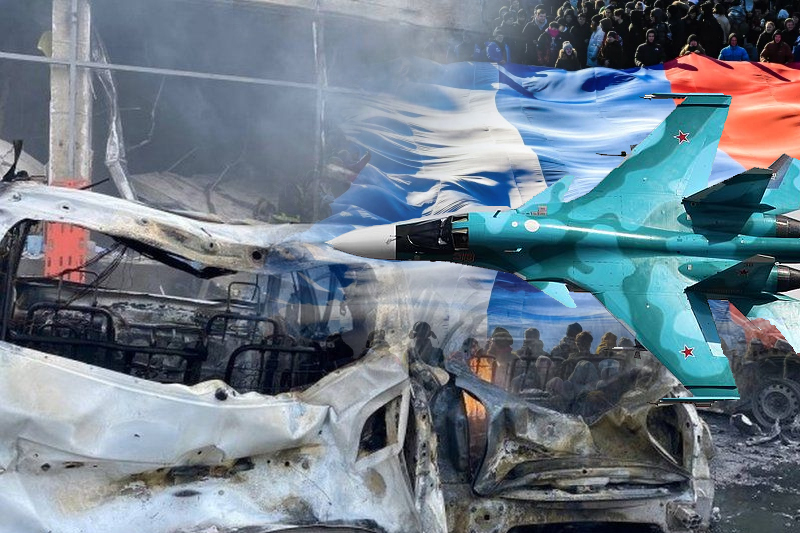 Belgorod: Russian fighter jet accidentally bombs own city
Belgorod: Russian fighter jet accidentally bombs own city
Local authorities raised alarms on Thursday evening over a massive blast in Belgorod near the border with Ukraine, saying the explosion had left a crater in the city centre.
While they did not say what was behind the blast, the Russian defence ministry released a statement saying a fighter jet had lost ammunition over the city. "An abnormal descent of aviation ammunition" had occurred during the flight of the Su-34 aircraft, it read.
According to Russian news agencies, the explosion took place around 22:15 local time on Thursday. An investigation is ongoing.
Vyacheslav Gladkov, governor of the region of Belgorod, reported the blast, adding it sent a shock wave through the area, damaging multiple apartments and cars, in addition to downing power line poles. The incident had left a massive crater some 20 metres wide, he informed.
Keep Reading
Gladkov and Belgorod's mayor, Valentin Demidov, took to social media to upload pictures of the damage. While one picture showed locals gathering outside a building, with one woman seen holding a small dog, other images showed the damage caused to apartment interiors.
Quoting preliminary information, the governor said one woman was receiving treatment at the scene, while another woman was rushed to the hospital with a head injury.
Meanwhile, Demidov said residents of the damaged apartment buildings will now be temporarily sheltered in hotels.
A city with a population of roughly 370,000 individuals, Belgorod is around 40 km from the border with Ukraine. It lies just north of Ukraine's second-largest city of Kharkiv. People there have been living in constant fear of Ukrainian shelling since the launch of Moscow's offensive in Ukraine last year.
Russian warplanes also frequently fly over Belgorod on their way to Ukraine.