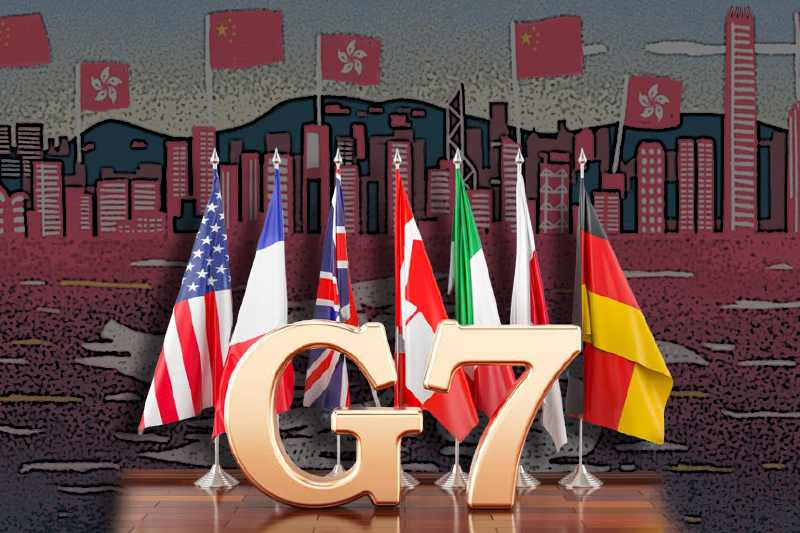 g7 nation
What is Hong Kong's new electoral system and why are G7 nation's concerned?
Last updated on March 17th, 2021 at 10:04 am
The G7 member nations have expressed serious concerns over China's decision to officially change Hong Kong's electoral system.
On March 11, China's parliament decided to change Hong Kong's electing system, one more move that explains Beijing's dictatorial control over the city.
With a vote of 2,895-0, the National People's Congress cast a ballot to provide a pro-Beijing committee power to choose more lawmakers for Hong Kong, diminishing the extent of those elected directly and simply ensures that those faithful to Beijing are permitted to contest for office.
Under the new electing framework, the Chinese People's Political Consultative Conference and NCP members, the nation's top political advisory committee, will also be a part of the Election Committee and the selection process from now, detailed Xinhua news agency.
Related Posts
Beijing stated that only true patriots will be eligible to sit in the body, barring regime critics and anybody holding divergent views compared to Beijing's program for the city.
The British Foreign Secretary Dominic Raab said in a G7 statement yesterday that the new changes to Hong Kong's electing system would additionally sabotage global trust in China. Japan too expressed its worry over Hong Kong is increasing after the passing of a new electoral system and urged China to allow fair elections in the region.
The G7 statement and the United States criticism came a day after the Chinese government passed the new election system for Hong Kong. The US strictly denounced the overhauling of Hong Kong's electoral system.
"We censure the People's Republic of China (PRC's) continuingly attacking the democratic institution of Hong Kong," US Department of State representative Ned Price stated during a press meet.
On Friday, China slammed the United States and urged it to stay away from the internal affairs of the nation, particularly Hong Kong a foreign ministry representative stated ahead of Alaska meet.