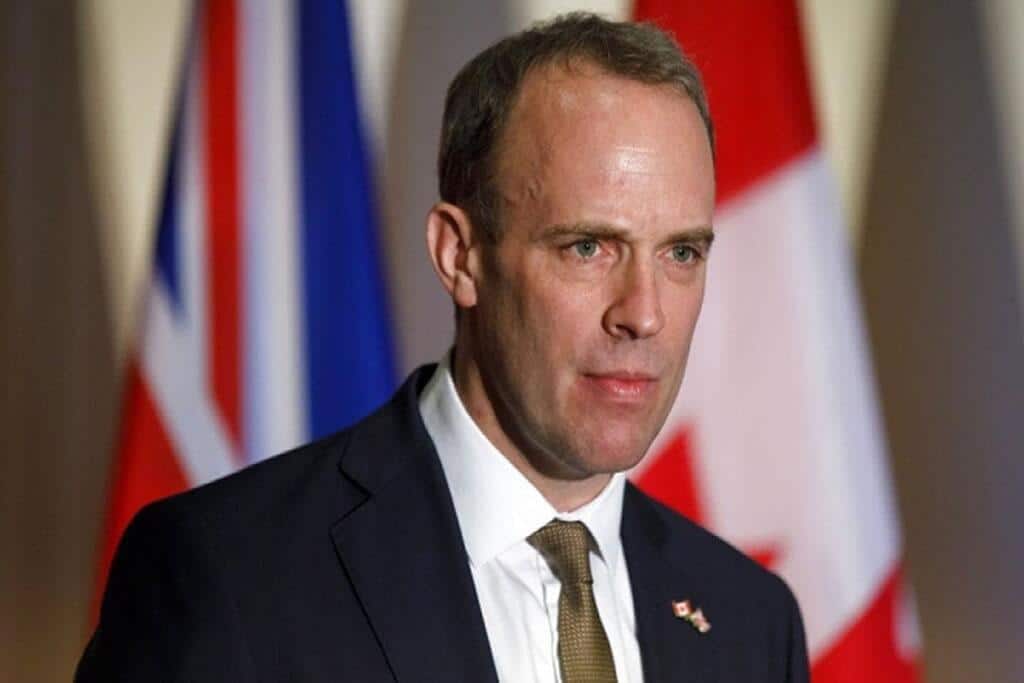 Hong Kong Security Law: Britain asks China to "step back"
The British government on 2 June asked China to "step back from the brink" and respect Hong Kong's autonomy. It also warned that if the former British colony's autonomy is compromised, the government will offer British National Overseas (BNO) passport holders citizenship to those who are settled in the region.
The statement was made by the British Foreign Secretary Dominic Raab in the House of Commons. The House held a physical meeting despite ongoing corona pandemic to highlight that autonomy of its former colony is of great importance.
The leader also added that China should "respect" its international obligations.
China's proposal to enact stringent security laws for Hong Kong has attracted sharp reactions from the US and UK.
The Foreign Secretary warned that if China proposes to enact such a law, Britain will also look to at its other options as they have a responsibility towards Hong Kong. Secretary Raab added if any legislation impacting the autonomy of Hong Kong is announced, they can initiate change for the BNO passport holders.
When Britain signed the Joint Declaration in 1984 with China, granting BNO status to Hong Kong residents was part of the deal. The Joint Declaration was arrangement entered into with China before Hong Kong's handover.
Hong Kong residents with a BNO passport can seek UK consular support in third countries. BNO Passport holders can also enter Britain visa-free and stay in the UK for up to six months.
If the proposed security law is enacted, the UK will allow Hong Kong BNO passport holders to stay beyond six months. The minister also added that those passport holders could also explore the option of getting citizenship in Britain.
China's National People's Congress on 22 May proposed a new security law for Hong Kong. After six days, the Congress adopted this proposal.
The new legislation, according to the Chinese Foreign Minister Wang Yi, will forbid "treason, secession, sedition, and subversion."
The British minister described the new law would threaten the "One Country Two Systems," arrangement. This system makes Hong Kong stay autonomous.
Hong Kong residents fear that their freedom will be compromised if this law is implemented.
The Boris Johnson government is talking to the US and Australia to mount pressure on China to reconsider its decision.
Also Read: How the pandemic has redefined diplomacy world wide