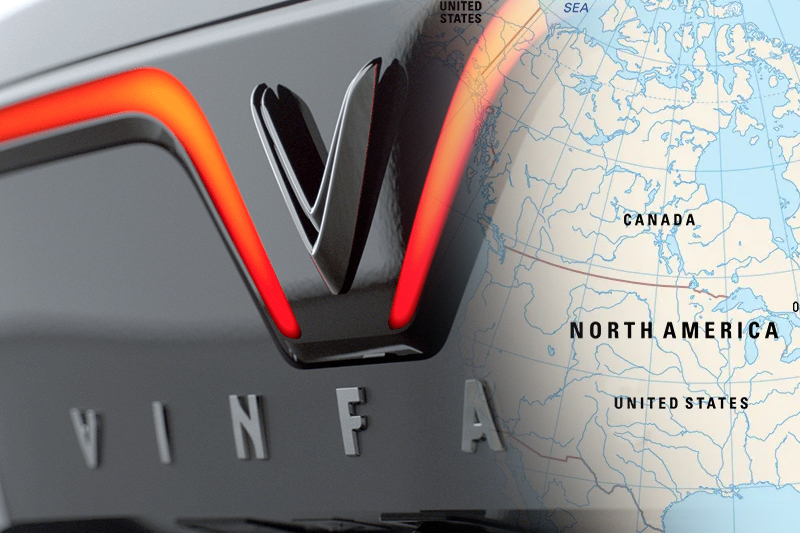 VinFast creates VinFast North America, a conglomerate of US and Canadian corporate operations
VinFast creates VinFast North America, a conglomerate of US and Canadian corporate operations
In order to develop VinFast North America, the Vietnamese EV carmaker VinFast has stated that its management and commercial operations in Canada would now collaborate with a US headquarters. VinFast North America intends to boost efficiency by integrating its operations into a single, coherent unit. This will help the company build on its rapid, significant growth.
VinFast was established in 2017, but it wasn't until 2021 when the manufacturer made a number of ambitious announcements prior to the Los Angeles Auto Show that it truly began to draw the attention of North American EV fans and buyers.
Our initial report of VinFast in October of that year covered its plans to market its electric vehicles in both North America and Europe by the middle of 2022. The automaker has disclosed rather candidly its plans to apply for an IPO on the US stock exchange.
Keep Reading
VinFast introduced its first two electric vehicles (EV) models for the North American market in November 2021, backed by a brand-new headquarters in Los Angeles. By the fall of 2022, VinFast had fulfilled its commitment and had started shipping its VF8 EV to customers in the US. However, it is still working on that IPO.
The company has now determined that VinFast North America would have its headquarters in Los Angeles.
In a brief press release this evening, VinFast provided information about the operations consolidation and clarified that it will not have an impact on the company's commitments to clients in the US or Canada. As part of the transition, VinFast North America will now be based out of the company's US headquarters in Los Angeles.
Ms. Nguyen Thi Van Anh, the current CEO of VinFast US, will continue in her existing position in addition to being designated CEO of VinFast North America. According to the corporation, current legal entities for product distribution and service operations would be retained in both Canada and the US regardless of the new consolidation.