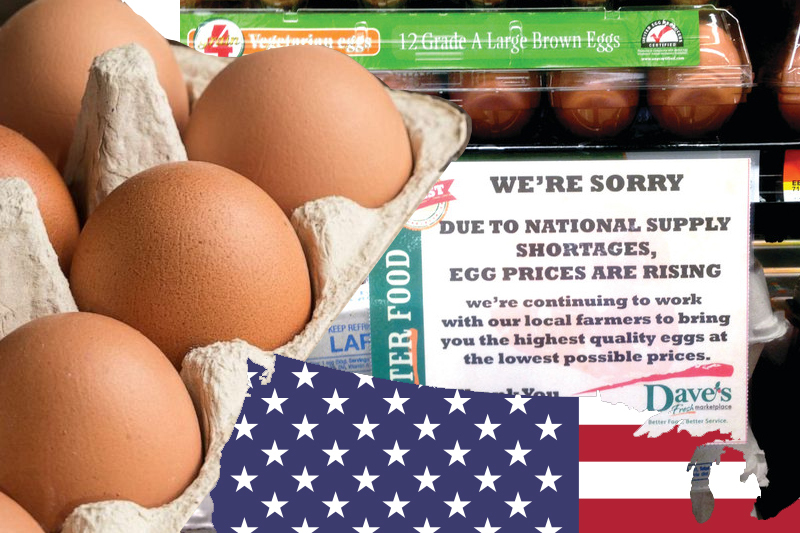 $18 a dozen: What is going on with egg prices in America?
$18 a dozen: What is going on with egg prices in America?
Last updated on January 28th, 2023 at 04:40 am
Egg prices have increased rapidly in America. A dozen organic eggs cost between $12.99 and $17.99. So, what's going on? Why such a massive surge?
According to data from the United States (US) Bureau of Labor Statistics, egg prices soared 60% year-over-year in December 2022. Some Americans also started smuggling cheaper eggs across the US-Mexico border to sell them for a profit.
According to The Guardian, on the Upper East Side of Manhattan, a gourmet grocery store is selling a dozen organic eggs for the amount ranging between $12.99 and $17.99. In some areas, one dozen eggs cost between $7.49 to $9.99.
Keep Reading
Why are egg prices so high right now?
The American Egg Board has blamed a bird flu outbreak for the increase in the price of eggs. According to the US Centers for Disease Control and Prevention, an unprecedented outbreak of H1N1 has affected over 57 million wild aquatic birds, commercial poultry, and backyard flocks. This led to a reduction in the supply of egg-laying birds. Supply chain issues have increased prices in the US these days.
Angela Huffman, Farm Action's co-founder and vice president, reportedly analysed financial data from the egg industry. Huffman said, "Egg prices in the grocery stores have on average tripled for consumers since last year."
According to USDA, the influenza virus has affected 57 million birds across 47 states. Reportedly, the bird flu has killed 4 million cage-free hens in California.
The price of organic eggs increased more than any other grocery item in 2022. Egg prices have also increased because of overall food inflation. Higher feed and transportation costs also increased the price of eggs. Grocers also try to keep the prices of eggs competitive because eggs are staple products for U.S. consumers.
Avian influenza can sicken and kill chickens and turkeys. Influenza often leads to death within 48 hours.