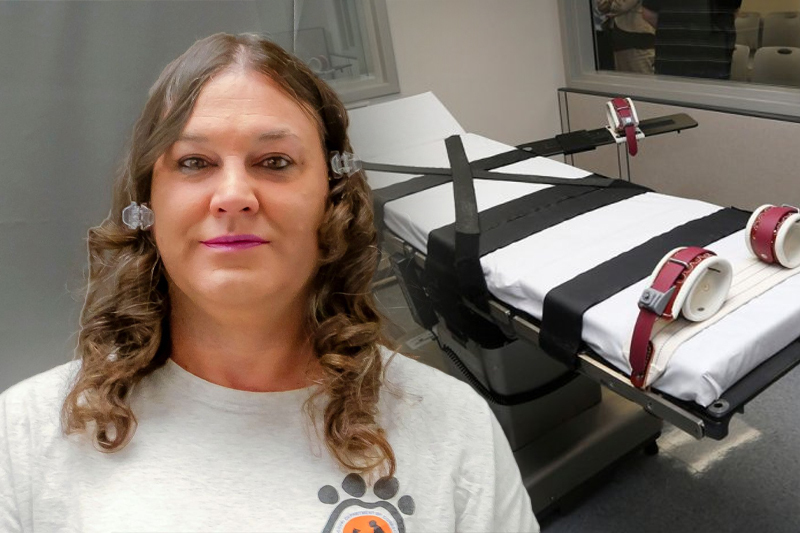 us to execute its first openly transgender woman
US to execute its first openly transgender woman
Death row inmate Amber McLaughlin is set to become the first openly transgender woman to be executed in US history. Unless granted clemency by Missouri Governor Mike Parson, she will die by lethal injection for killing her ex-girlfriend Beverly Guenther in 2003.
What we know so far
McLaughlin was in a relationship with Guenther before the gender transition. But at some point, their relationship soured, according to court records, and the latter started to distance herself. McLaughlin, however, began stalking her – sometimes at home and sometimes going to the office where she worked – and eventually killed her in November 2003.
The matter reached court and McLaughlin was sentenced to death for murder in 2006. A court in 2016, however, ordered a new sentencing hearing. But a federal appeals court panel upheld her death sentence in 2021.
Traumatic childhood and mental health issues formed the basis of petition
McLaughlin has made a clemency request, which focuses on several issues, including traumatic childhood, depression, gender dysphoria, and several instances of attempted suicide. According to the petition, a foster parent even put faeces in her mouth and her adoptive father used a stun gun to knock her unconscious.
Keep Reading
McLaughlin has witnessed a lot of hate, yet she has demonstrated "incredible courage", her lawyer Larry Komp said.
The lethal injection
Unless granted pardon by the governor, McLaughlin will be executed by lethal injection, which is a cocktail of many drugs. It gets the mind and body numb in no time, followed by full-body paralysis and eventually, the heart ceases to beat. Execution by lethal injection was carried out for the first time in American history in 1982.
An overall scenario
No transgender inmate has been executed in the US before, the anti-execution Death Penalty Information Center has informed. Bonnie Heady is the only woman ever executed in Missouri. She was executed in a gas chamber in 1953 for kidnapping and killing a six-year-old boy. Nationally, 18 people were put to death last year, including two in Missouri.