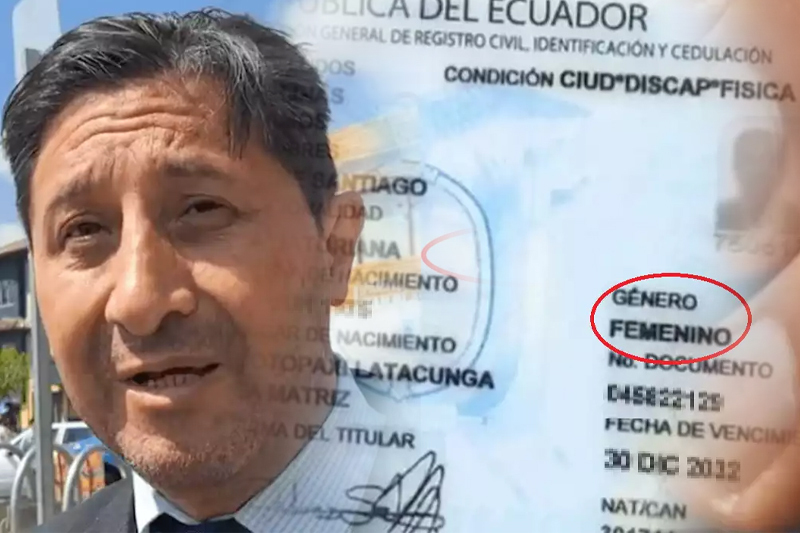 Dad in Ecuador legally changes gender identity to win custody of children
Dad in Ecuador legally changes gender identity to win custody of children
A cisgender man in Ecuador, who is dealing with an acrimonious split from his wife, has legally changed his gender to female to gain full custody of his daughters. René Salinas Ramos, 47, told local media that the legal change didn't concern his sexuality or identity, but rather that the Ecuadorian law favours mothers in custody battles.
"The laws say that the one who has the right is the woman. As of this moment, I am female. Now I'm also a mom, that's how I consider myself," the man told local outlet La Voz del Tomebamba on December 30. He alleged that his kids live in an abusive environment with their mother and that he hasn't seen them in more than five months.
"Being a father in this country, Ecuador, is punished and I'm only seen as a provider," he further mentioned.
Keep Reading
But several LGBTQ activists, who fought hard to have the laws changed, are surprised as well as concerned. "This man's private matter … isn't the spirit of the law," Diane Rodríguez, a prominent trans activist in the country, said. Rodríguez admitted that when she saw it in the local press, she thought it was "fake news", as the concept seemed outlandish in the beginning.
Nevertheless, she has mentioned that with her understanding of the law, a judge in Ecuador would certainly not give custody because of a change of gender.
Back in 2015, Ecuador passed a law that allows people to legally change their gender on government-issued documents. The man's official ID card now lists him as "FEMENINO". He changed his gender identity "to fight against this system that has stigmatised the fact of being born a man," Salinas Ramos told the local news outlet. But Rodríguez doubted that the legal change would have any effect beyond added publicity to the case.
The custody battle is still ongoing. The kids will continue staying with their mother until the matter is resolved.