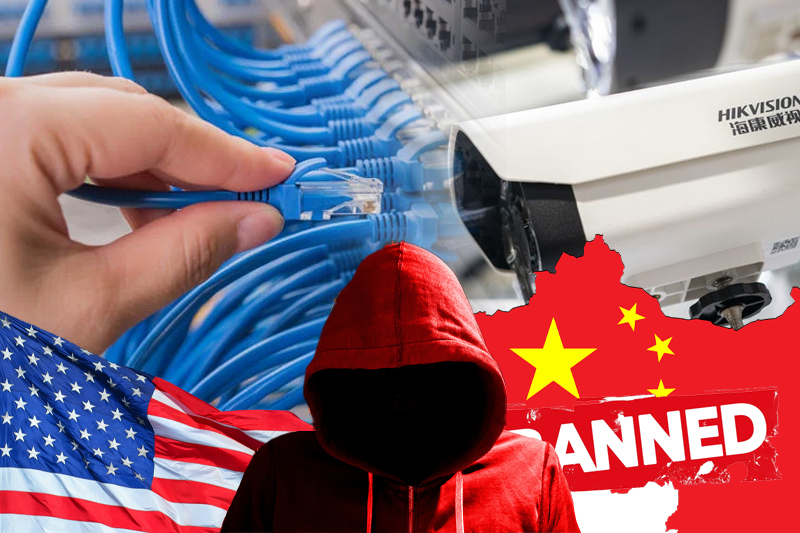 US continues ban on China-made telecom, surveillance equipment
US continues ban on China-made telecom, surveillance equipment
In a unanimous 4-0 vote, the United States Federal Communications Commission (FCC) has agreed to extend the ban on all new telecom as well as surveillance equipment made by Chinese companies, citing the threat to US national security brought in by the ownership and practices of these companies.
The newly extended ban will affect 10 Chinese companies who have already been subjected to restrictions for marketing and export of their products. These companies include security camera makers Hangzhou Hikvision Digital Technology Co., Hytera Communications Corp., and Zhejiang Dahua Technology Co. and telecom equipment makers Huawei Technologies Co. and ZTE Corp.
With the latest order, that was announced on Friday, FCC has stopped just "short of requiring U.S. equipment buyers to remove items they have previously purchased or stripping authorizations for electronics models that already exist".
Related Posts
The move by FCC can act as a road block to the recent rapprochement bid agreed upon by US President Joe Biden and his Chinese counterpart Xi Jinping. The decision of extending the said ban is a fresh course of targeting the China's technology sector by US amid regular allegations of Chinese companies using the user data and information to pass on to the Chinese authorities, a direct breach of user privacy and an obvious national security threat. The FCC in 2019 had blocked businesses that receive federal telecom subsidies from buying any equipment manufactured by Huawei or ZTE. That restriction hurt Huawei's fledgling sales to rural cable and wireless companies, but stopped short of an outright ban, as noted by The Washington Post.
Hikvision had said earlier this month in an FCC filing that a US ban would represent an "unprecedented, unjustified, and unlawful action to ban authorization of end user video surveillance equipment that may never be connected to any public telecommunications or broadband networks."