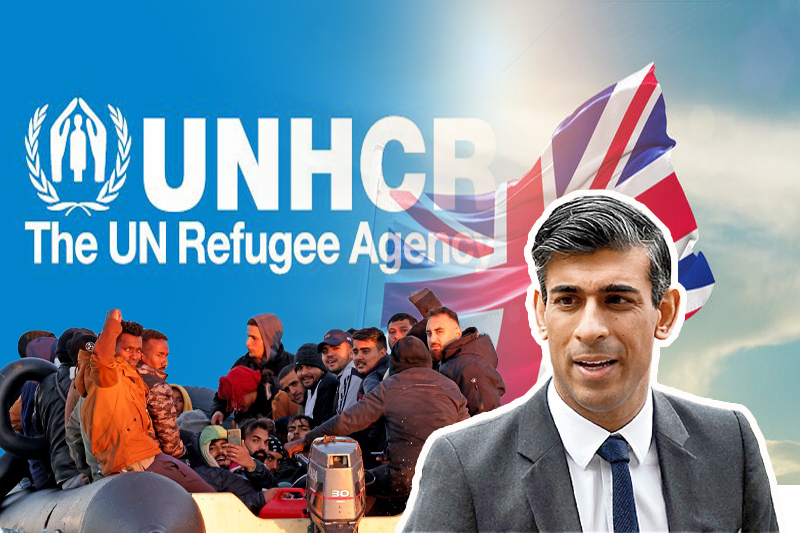 UN refugee agency raises concerns over UK's Illegal Migration Bill
UN refugee agency raises concerns over UK's Illegal Migration Bill
The UN High Commissioner for Refugees (UNHCR) has said it is "profoundly concerned" by the UK Conservative government's controversial Illegal Migration Bill, which if passed, would ban illegal immigrants from obtaining citizenship or permanent settlement in Britain for the rest of their lives.
In a recent tweet, British Prime Minister Rishi Sunak noted that the new legislation holds the potential to prevent migrants trying to enter the country through illegal routes, such as on small boats, from claiming asylum, benefiting from the modern slavery protections, making spurious human rights claims and overall, staying.
Earlier in parliament, Home Secretary Suella Braverman was forced to acknowledge that there was a more than 50% possibility that the legislation would violate human rights laws.
Keep Reading
If it comes into force, the bill would grant the government the authority to defy European Court of Human Rights rulings. Furthermore, anyone who enters the country through illegal routes will have their asylum claim deemed "inadmissible". They will be detained for a certain number of days before being removed to their own country if it is safe to do so or to a 'safe third nation' like Rwanda.
Once deported, the people would be permanently banned from re-entering the UK.
Thousands of migrants cross the English Channel on small boats each year to reach Britain, drawn by family ties, the perceived ease of getting a job, or the English language. According to AP, 8,500 people arrived in the country by boat in 2020, followed by 28,000 in 2021 and more than 45,000 in 2022.
Sunak has called illegal migration unfair for British taxpayers and for those who come here legally. He has expressed his determination to deliver on his promises made in relation to stopping the boats.
The issue of illegal Channel crossings is expected to play a major role in the upcoming general elections, owing to which ministers are currently exploring new measures and are reportedly even willing to push legal boundaries to solve the problem.
Also Read:- Is the new H3N2 Virus dangerous?