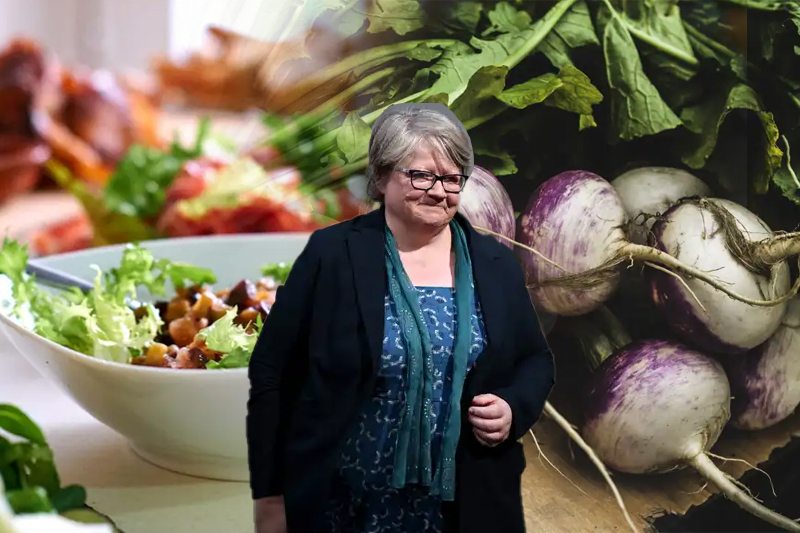 Britain Salad Crisis: Eat more turnips, UK minister suggests
Britain Salad Crisis: Eat more turnips, UK minister suggests
A UK government minister in charge of the food supply has made headlines for suggesting Britons consume more turnips after a critical shortage of salad staples prompted some supermarkets to impose limits on customer purchases.
Bad weather in southern Europe and north Africa has been blamed for the shortages, which Environment Secretary Therese Coffey says are temporary and are likely to be resolved within two to four weeks.
Moroccan growers and suppliers have blamed the recent cold temperatures, heavy rain, and flooding for depleting produce volumes. The unpleasant weather has also brought additional challenges for farmers in southern Spain and has forced the cancellations of ferries.
On social media, while Brits have shared images of empty supermarket shelves, shoppers in France, Spain, Italy, Bulgaria, and the Netherlands are posting photos and videos of supermarkets with plentiful supplies, cartons full to the brim with tomatoes.
Keep Reading
One of the country's leading supermarkets, Asda, has introduced a temporary limit of three of each product on tomatoes, cucumbers, peppers, salad bags, lettuce, broccoli, and cauliflower.
#BrexitFoodShortages was trending on Twitter on Thursday. But a statement from Prime Minister Rishi Sunak's Downing Street office has rejected suggestions that Brexit was to blame for the recent shortages, in addition to rejecting any suggestion that Coffey was insensitive while asking Britons to eat turnips, adding the minister was just highlighting the importance of "celebrating" domestic produce.
But Justin King, one of Britain's most experienced retail bosses, has blamed the shortage on a lack of government support that made it more challenging for domestic growers to make up for poor produce abroad.