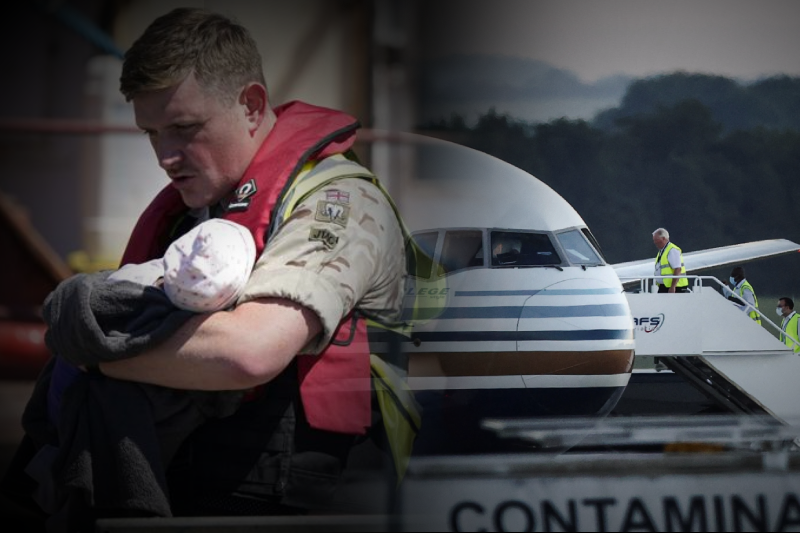 uks deportation flight to rwanda cancelled post echr intervention
UK's deportation flight to Rwanda cancelled post ECHR intervention
United Kingdom has canceled a flight that was scheduled for late Tuesday to deport asylum seekers to Rwanda. The decision came after intervention by the European Court of Human Rights saying it carried "a real risk of irreversible harm." The decision to finally cancel the deportation flight came after three long days full of legal challenges in court from human and immigrant rights lawyers, towards blocking the deportation of all on the UK government's list.
Disappointment for Priti Patel
Following the cancellation of flight, Home Secretary Priti Patel expressed her disappointment but said would not be "deterred from doing the right thing." She added, "Our legal team are reviewing every decision made on this flight and preparation for the next flight begins now."
The deportation plan has been supported by UK Prime Minister Boris Johnson, citing it as a "legitimate way to protect lives and thwart the criminal gangs that smuggle migrants across the English Channel in small boats". There has been a spike in illegal influx of migrants in UK from countries including Syria, Iraq, Sudan and Yemen.
A deal was made with Rwanda in April under which the country would receive asylum seekers deported by UK in exchange for millions of pounds in 'development aid' and that the people would be permitted to apply for asylum in Rwanda instead of UK.
The opposition and criticism
Rights activists have argued that it is inhumane to send the people in a country so far away where they don't even want to live. "The government must immediately rethink by having a grown-up conversation with France and the (European Union) about sharing responsibility and look to operating an orderly, humane, and fair asylum system," said Refugee Council chief executive Enver Solomon.
"At a global level, this unapologetically punitive deal further condones the evisceration of the right to seek asylum in wealthy countries," said Maurizio Albahari, a migration expert at the University of Notre Dame in Indiana.