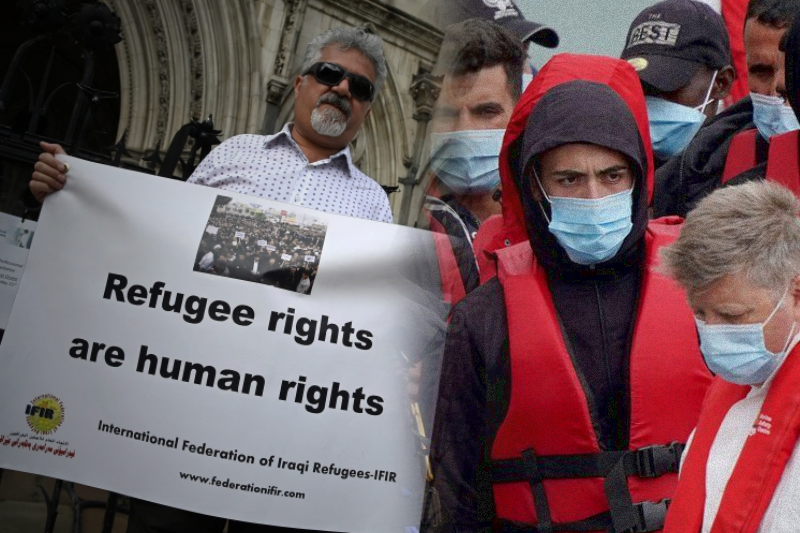 uk judge gives green light to first deportation flight to rwanda
UK judge gives green light to first deportation flight to Rwanda
The United Kingdom's highly controversial plan of deporting asylum-seekers and sending them to Rwanda, as early as next week, received a green light on Friday by the High Court in London after it denied a ruling to block the first flight.
It was announced in April by the UK government that it had agreed a deal of sending asylum-seekers to Rwanda, the East African country. The move is said to be aimed at disrupting "people-smuggling networks" and dissuading migrants from making the highly dangerous Channel crossing to reach England from Europe.
Challenge to block the UK government's decision
Human rights groups Care4Calais and Detention Action, along with the Public and Commercial Services Union (PCS), a trade union representing civil servants in Britain's Home Office, and some asylum-seekers facing deportation to Rwanda had brought in a challenge to block the deportation flights by UK government to Rwanda. The claim was that policy of UK Home Secretary Priti Patel was "unlawful on multiple bases".
Keep Reading
But Justice Swift rejected injunction at London's Royal Courts of Justice on Friday, explaining "balance of convenience" and that there was a "material public interest" in allowing the flights while judicial review took place.
"We cannot allow people traffickers to put lives at risk and our world leading partnership will help break the business model of these ruthless criminals," UK Prime Minister Boris Johnson said on Twitter, welcoming the decision by court.
Will continue to fight for rights
Care4Calais said of being given permission to appeal the ruling on Monday "as we are deeply concerned for the welfare of people who may be forcibly deported to Rwanda, a fate that could profoundly harm their mental health and future," the founder of human rights group, Clare Mosley said in a statement. "Today was just the beginning of this legal challenge. We believe that the next stage of legal proceedings may bring an end to this utterly barbaric plan," she added.