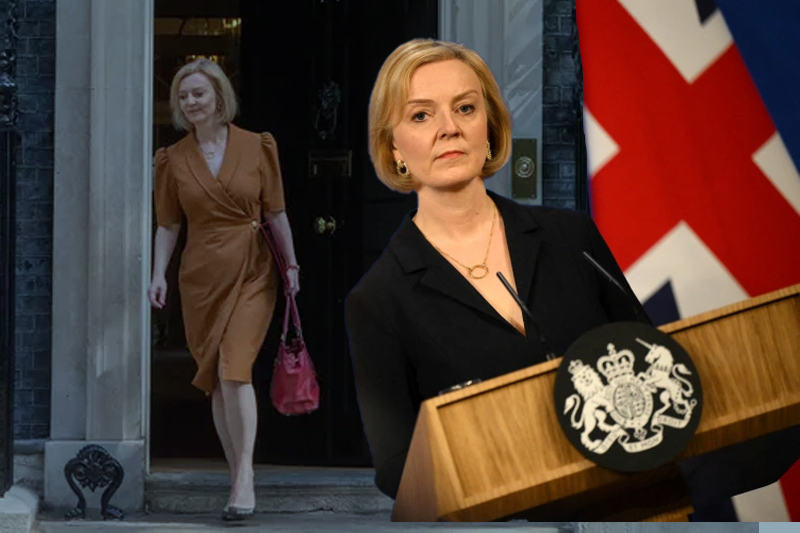 Truss' demise brings an end to Thatcher's libertarian economic revival
Truss' demise brings an end to Thatcher's libertarian economic revival
Daniel Pryor, who campaigns for governments to reduce taxes and the size of the government, believes that Liz Truss' brief, disastrous tenure as prime minister has ended his hopes for a low-tax, deregulated British economy for at least a generation.
Pryor, who works at the Adam Smith Institute in London, finds it ironic that Truss, who announced her resignation on Thursday, October 20, was compelled to renounce her libertarian economic principles by the very free markets she values.
The Adam Smith Institute and other think tanks that provided Truss with much of her inspiration had praised the September 23 ideas she and Kwasi Kwarteng, her former finance minister and political soulmate, had outlined.
Just weeks later, they assert that errors were made with the plan, including poor communication and the magnitude of the proposed tax cuts, and they fear that the policies for which they have advocated for years would be buried for some time.
Truss had the "right policies at the wrong moment," according to Pryor, who was alluding to an economic environment characterized by rapidly rising inflation and sluggish growth, which make markets more sensitive to deficits and the size of government borrowing.
Keep Reading
"I anticipate that the terminology of free markets and libertarianism will be discarded for quite some time. I am rational and reasonable regarding this," he stated.
"I can quickly giggle at the comedy of what has transpired, but it is also extremely upsetting because it reminds me that the UK's growth prospects for the next decade are dismal."
Truss announced on Thursday that she will quit as a result of the embarrassing reversal of almost all of her free-market agenda caused by the economic turmoil she sparked.
In a brief resignation speech, Truss acknowledged she was unable to fulfill her campaign promise of "low taxes and great growth."
The Conservative Party, which has dominated British politics since World War II, would not even be the official opposition if a general election were held today, according to a poll conducted this week.
Since the 2008 global financial crisis, Truss had spent her summer campaign for party leadership arguing about Britain's sluggish economic growth, low productivity, and low wages. Recently, it lost its position as the fifth largest economy in the world to India.