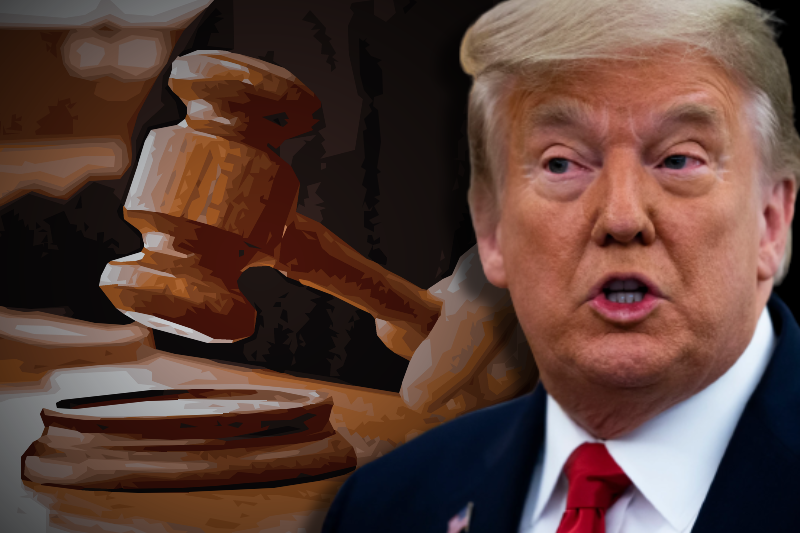 trump slams january 6 hearings and inquiry as kangaroo court
Trump slams January 6 hearings and inquiry as "Kangaroo Court"
In a 12-page statement released amid the ongoing January 6 hearing, former US President Donald Trump said the investigation into his role in Capitol Hill riots was designed to "distract Americans from the disaster of Democratic-led governance".
The statement comes after January 6 panel held two public hearings accusing former President Donald Trump of an attempted coup with aim to remain in power. The panel on Monday noted in detail the evidence of divisions among top Trump aides over "whether to accept his election loss".
Trump's blame game
"Seventeen months after the events of January 6th, Democrats are unable to offer solutions," Mr Trump said in a statement that was released through his Save America PAC. "They are desperate to change the narrative of a failing nation, without even making mention of the havoc and death caused by the Radical Left just months earlier," he continued, referring to the riots that erupted during US racial justice protests during the summer of 2020.
Keep Reading
"Make no mistake, they control the government. They own this disaster. They are hoping that these hearings will somehow alter their failing prospects," Trump added.
For a majority part of the statement, Trump re-stressed over his 'unsubstantiated allegations of voter fraud'. Apart from few cases of ballots that can be rendered fraudulent that were prosecuted since the 2020 election, there has been nothing substantial to sway the election win away from Joe Biden.
In videotaped testimony that was aired during Monday's hearing, former Attorney General Bill Barr said he had repeatedly told Trump "there was no basis to claims of rigged voting machines or ballot dumps" – which he also called as "crazy stuff". "Mr Trump, however, refused to acknowledge these concerns and continued to spread fraud claims," Mr Barr said.
The committee into January 6 hearing is scheduled to hold more hearings this week on Wednesday and Thursday.