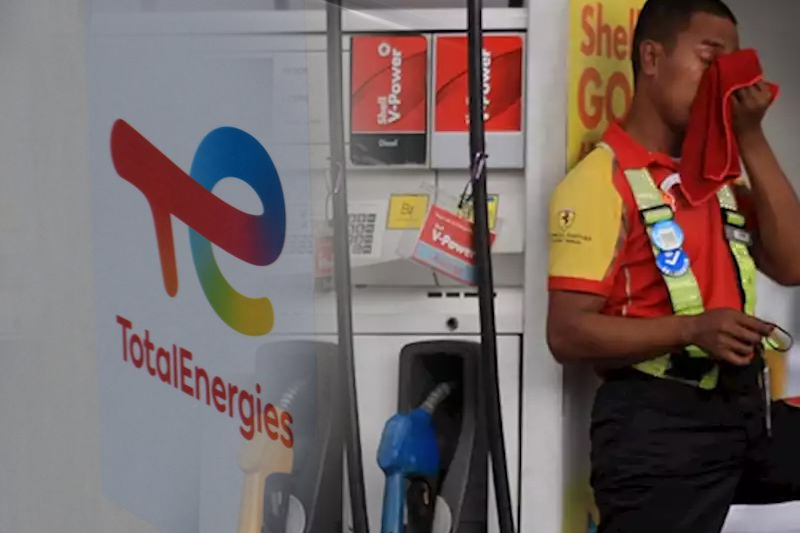 totalenergies speeds up wage talks with refineries as the supply of fuel drops
TotalEnergies speeds up wage talks with refineries as the supply of fuel drops
On Sunday, October 9, TotalEnergies made an offer to push forward pay talks in response to requests made by unions. The company was trying to bring an end to a strike that has delayed supply to over a third of gas stations in France and caused the government to tap into strategic reserves.
In a statement, the corporation added, "Provided the blockades will dissolve and all labor leaders agree, the company offers to accelerate to October the start of mandatory annual pay talks."
Midway through November was the original target date for the beginning of the negotiations.
Earlier, representatives of the CGT union told Reuters that the strikes that have been organized by the CGT, which has a history of being one of the most militant unions in France, would continue. They were able to halt production at two ExxonMobil sites as well as two TotalEnergies locations.
As a result of industrial action that has been going on for about two weeks, France's domestic fuel output has dropped by more than sixty percent. This has caused nerves to fray all throughout the country as waiting lines have grown and supplies have run out.
Keep Reading
According to the office of the energy minister, almost a third of gas stations in France had trouble acquiring supplies of at least one fuel product on Sunday, which is an increase from the previous day's percentage of 21%.
According to a statement made by France's Energy Minister Agnes Pannier-Runacher, her country has reduced its strategic reserves and increased its imports, both of which should result in an improvement in the supply situation on Monday, October 10.
In an interview with BFM TV, she expressed her satisfaction with the offer made by TotalEnergies and stated that she anticipated a move on the part of ExxonMobil's Esso France branch "so that the French people are not taken prisoner by this social controversy and can continue to work with confidence."
"With the goal of enabling the group's refineries to resume operations as soon as possible," Esso France, the local unit of ExxonMobil, announced on Friday that it would hold a new round of salary talks with unions on Monday.