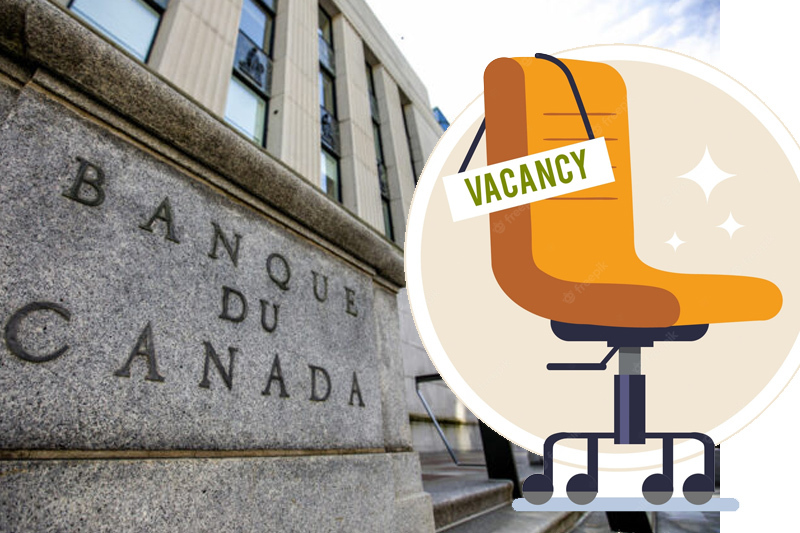 with exceptionally high empty jobs canadas economy could slow down
With "exceptionally high" empty jobs, Canada's economy could slow down
The Governor of the Bank of Canada, Tiff Macklem, stated that there is potential for the economy to experience a slowdown due to the "exceptionally large number" of job openings in the labor market.
Macklem stated that the current fight against inflation is the biggest test the central bank has faced since it began targeting inflation 30 years ago. The interview was broadcast on CBC Radio on Sunday, October 9, and can be accessed here.
However, he reassured Canadians that the current monetary policy is effective and that he anticipated inflation to return to the 2% target set by the central bank by the year 2024. The headline inflation rate in Canada fell to 7% in August, but the country's core inflation rate was running at approximately 5%.
Macklem stated that although the economy requires some level of cooling, "we do not want to over-cool the economy."
Keep Reading
"When we look at the economy right now, there is an exceptionally high number of vacant jobs…that's a clear signal that there is scope to slow the economy, without a lot of people put out of work," he added.
According to statistics that was made public on Friday, October 7, it was shown that Canadian companies were actively searching to fill roughly 1 million jobs as of July. At the same time, the job vacancy rate declined to 5.4% in July, down from a peak of 6% in April 2022.
Since March, the Bank of Canada has implemented one of its most significant and rapid rounds of monetary tightening ever by increasing its benchmark interest rate by a total of 300 basis points. On October 26, most economists and money market participants anticipate a rise in interest rates of fifty basis points.
According to Macklem, sectors of the economy that are slowing down include those that are particularly sensitive to increases in interest rates.
"Let me be clear, what we don't want is…inflation and wages to become unmoored to our 2% objective, because if that happens, then we are actually going to need to slow the economy a lot more to get the inflation back to 2%. That's what we call front-loading our interest rate increases," Macklem added.