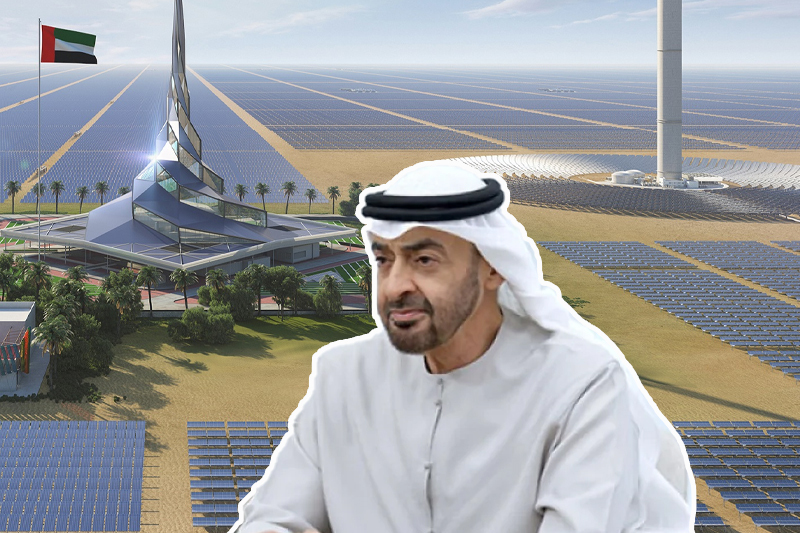 The Year of Sustainability: UAE's work towards the goal of Sustainability
The Year of Sustainability: UAE's work towards the goal of Sustainability
The United Arab Emirates (UAE), a country in Western Asia, is set to host the 28th Conference of the Parties to the United Nations Framework Convention on Climate Change, also known as COP28, from 30 November to 12 December at the Expo City, Dubai.
In recent months, UAE has launched various initiatives to achieve the goal of sustainability as the country prepares to host COP28. The President of the UAE, His Highness Sheikh Mohamed bin Zayed Al Nahyan, has already declared 2023 as the "Year of Sustainability". The UAE has also invested in various clean energy projects in order to achieve net-zero emissions by 2050.
Initiatives launched by the UAE
In March, the UAE launched the 'International Youth Climate Delegate Programme' to urge youths to fight against climate change and reiterate the UAE's commitment to environmental sustainability.
Abu Dhabi National Oil Company (Adnoc), the State-owned oil company of the UAE, has set a target to reduce its greenhouse gas emissions intensity by 25% by 2030. The company has also invested Dh55 billion to work in the field of clean energy. It has also launched the Abu Dhabi Hydrogen Alliance in order to become a leader in the international hydrogen market.
Keep Reading
The Emirates has made remarkable progress in the field of hydrogen. The UAE wants to capture about 25% of the global hydrogen market as part of the UAE's energy diversification efforts.
Masdar, also known as the Abu Dhabi Future Energy Company, has developed the Noor Abu Dhabi solar project, the world's largest single-site solar power plant. It has 3.2 million solar panels and a generating capacity of 1.177 GW. The company is playing an important role in endorsing the UAE's hosting of COP28.
The UAE also announced the establishment of Mohammed bin Rashid Al Maktoum Solar Park, which is the largest single-site solar park in the world. The solar park can save more than 6.5 million tons of carbon emissions annually.
Ahead of COP28, Emirates Water and Electricity Co. (EWEC) also announced the establishment of Al-Ajban Solar Park. The Solar Photovoltaic (PV) Independent Power Project with a power generation capacity of 1,500MW (AC) will play an important role in enabling the UAE Net Zero by 2050 strategic initiative.
Abu Dhabi Power Corporation (ADPower), which is responsible for overseeing the financial growth of Abu Dhabi's water and electricity companies, also wants to boost the share of renewable energy in its generation mix to 50 per cent by 2030.
The UAE launched Energy Strategy 2050 in order to reduce the carbon footprint by 70 per cent and reach net zero by 2050. It would support initiatives related to climate action and sustainability. The UAE aims to address issues related to global warming.