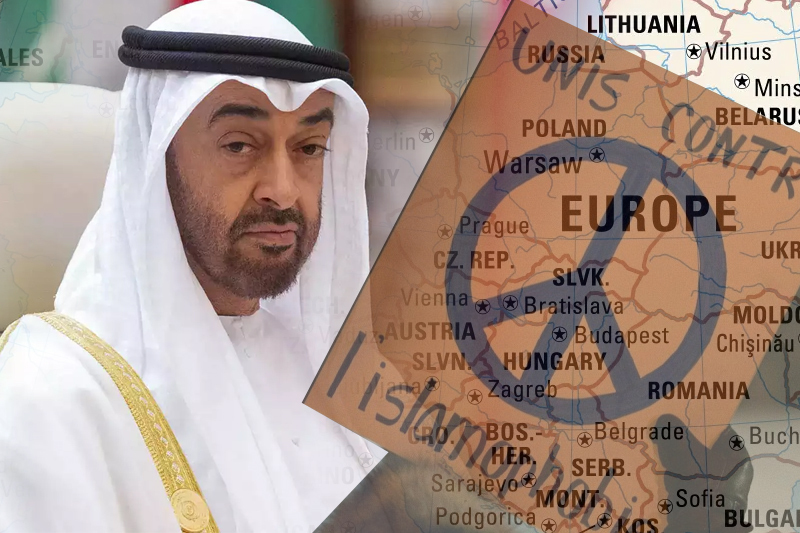 UAE has set an example for the world to follow in promoting tolerance
UAE has set an example for the world to follow in promoting tolerance
The United Arab Emirates is a land of tolerance, not just in words but in action.
It actively promotes it. A number of activities, programmes, conferences, and even sports tournaments are held highlighting the importance of tolerance as a value. The country has even adopted a National Tolerance Programme.
It's not by coincidence but by pure deliberate action. The Emirates spreads moderation, tolerance, and respect for others as practiced by the founding father, the late Sheikh Zayed Bin Sultan Al Nahyan.
And it continues to promote these essential values throughout the region and the world as well. It's no rocket science that the Emirates has long been attracting scores of people from across the globe, especially from the Arab region.
The country has a number of instances to demonstrate its growing focus on religious tolerance. Did you know that the Emirates is home to more than 200 nationalities, several Hindu temples, dozens of churches, and a Sikh temple as well?
In fact, the capital city of Abu Dhabi could soon get a new Hindu temple.
Keep Reading
Why is tolerance an essential value?
Before underscoring the importance of tolerance, let's understand what it means in the first place. Different websites define the term in different ways.
But the one thing that remains constant in almost every entity is the fact that tolerance means you appreciate what is meaningful to others, even if you don't really understand it.
Now coming to the importance of tolerance as a value, the term is now being extensively used when describing civilised societies. There will always be differences between people's personalities, opinions, habits, strengths, backgrounds, education, gender, and religion.
But when you are tolerant, you begin appreciating the fact that people come in all shapes, sizes, colours, and cultures – basically diversity.
How essential is tolerance as a value in the UAE?
Tolerance in the country is observed at different levels, including individual, institutional, organisational, and national.
Addressing the 'Bahrain Forum for Dialogue: East and West for Human Co-existence' in November last year, UAE's Minister of Tolerance and Co-existence – Sheikh Nahyan bin Mubarak Al-Nahyan – said tolerance and co-existence are viewed in the country as a way to achieve economic and social progress.
He added that tolerance and brotherhood help fight extremism and terrorism, put an end to hatred and conflicts, and proliferate peace and security across the world.