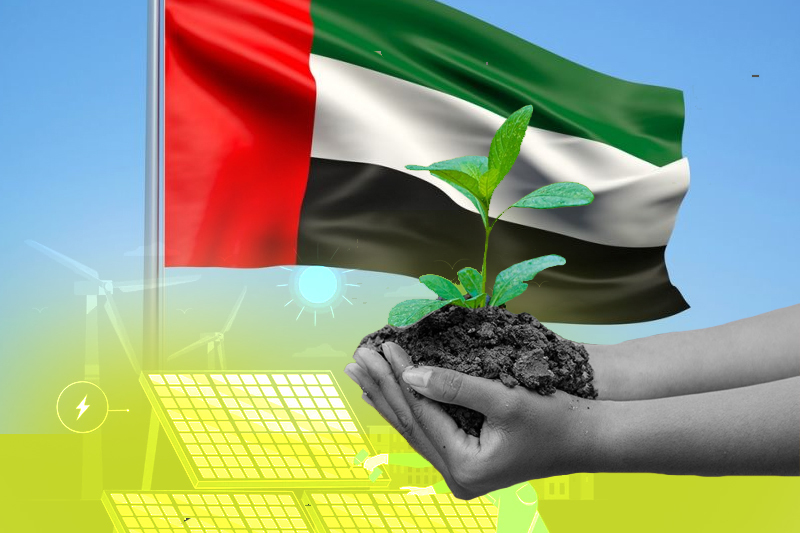 How's UAE addressing climate change - a major threat to human rights of our generation?
How's UAE addressing climate change – a major threat to human rights of our generation?
Do climate change and human rights share an intricate relationship?
Well, they do! The climate emergency is, in fact, one of the greatest threats to human rights of our generation, affecting the effective enjoyment of a number of human rights, including those to life, food, health, water and sanitation, housing, and culture and development.
States have a human rights obligation to ensure that those affected by the adverse effects of the climate emergency, especially those in vulnerable situations, have access to necessary remedies and means of adaptation.
One of the main highlights of the COP27 climate summit in 2022 was the establishment of a Loss and Damage Fund, that aims to offer financial assistance to countries most susceptible and affected by climate change. While the landmark decision has been welcomed by many, it's just the first step.
The UAE, as host of the upcoming COP28 climate talks, has taken a number of steps in line with environmental preservation and according to President Sheikh Mohamed – who recently announced 2023 as the "Year of Sustainability" in the country – the Emirates "will continue to support action and innovation in the field of sustainability."
Keep Reading
Since the establishment of the Union in the 1970s, the UAE has had an inspiring journey in shielding the environment from unnecessary disturbances. It continues to raise its investments in the clean energy sector, both locally as well as internationally.
The country's growing focus on climate action was first spotted in 1989 with the historic signing of the Montreal Protocol on Substances that Deplete the Ozone Layer. The year 2006 represented a turning point for the Emirates in this sector, with the launch of Masdar. Also called the Abu Dhabi Future Energy Company, Masdar has been helping a number of countries across the globe achieve their clean energy objectives for more than 15 years now.
The Emirates is also the first Middle East and North Africa (MENA) nation to declare a climate neutrality strategy initiative – the UAE Net Zero by 2050 – and to ratify the Paris Climate Agreement.
Moreover, the COP28 host is also investing in new mass transit systems such as a proposed high-speed train and Dubai's light rail system to mitigate the impacts of one of the fastest-growing sources of emissions worldwide – transportation.
Additionally, the country is also developing a major carbon capture and storage (CCS) project in Abu Dhabi to capture the harmful greenhouse gas from large point sources such as power plants and store it safely underground.
Also Read:- How to Watch the 2023 Academy Awards