the weirdest pet related products listed on amazon
The Weirdest Pet-Related Products Listed On Amazon
Even though Amazon makes online shopping a lot easier, its inventory takes a strange turn after you've checked out some weird products.
Through this article you can find some weirdest Amazon products from a horse-head mask and a pet-coffin to a pet urine detector. Keep scrolling for more laughs & surprises.
Also Read: 5 Skincare Tips You Must Follow During Summer For A Healthy Glow
1) Bantha Pet Costume
Utterly bizarre…and totally fantastic! Star Wars fans will love this outfit, which transforms your dog into a Bantha with a small Tusken Raider on top. It's one of those oddities you didn't realize you wanted until now.
2) Screaming Goat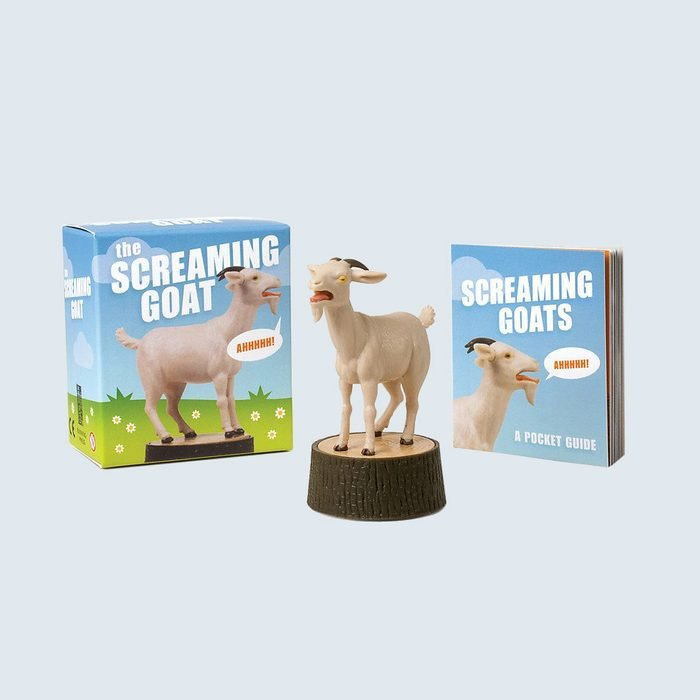 Screaming goats are probably enjoying themselves. You'll be able to witness the moment up close if you get this.
Make your boyfriend or roommate mad with on-demand goat noises 24 hours a day, then make amends with these hilarious goat photos.
3) A Horse-Head Mask
Extremely weird latex head covering. What can we do with this? Maybe for a party fun or just a weird surprise for your room partner or life partner. Well you can also use it for crazy selfies!
4) Live insects and worms
Ants, worms, and ladybugs all are available on Amazon. You can use those creepy-crawlies to scare your cowardly friend, colleague or neighbor. But you will have to be ready for a lovely slap!
5) Bird Poop Remover
Finally something useful! Surprises in the air, especially those involving bird droppings, are something we all despise.
If this does happen, having a bottle of bird poop remover on hand will be really helpful. It cleans bird messes from fabric, upholstery, carpets, & hard surfaces with ease.
It's also safe to put on cages, and the manufacturers promise that no dust will be produced.
Also Read: These 5 Korean Skincare Trends Will Dominate Skincare In 2022
6) Pet Coffin
It's often difficult to say bye – bye to our most cherished pets. With these premium pet coffins, Amazon aims to make that moment a little easier. Put your furry friend to sleep on a luxurious satin mattress with a plush pillow and laced coverlet.
7) Pet Urine Detector UV Light
You won't be fooled by your doggy anymore. This UV urine detection lamp will always identify his filthy deed.
The black-light flashlight emits long-wave UV light, which makes dried urine particles shine brightly, revealing stains on absorbent surfaces. To remove pet urine from carpet, use this with this product.
8) Pet Butler Joke Box
It seems like a nice concept, doesn't it? Wrong! Instead of employing your Furry friend as your own servant, reward him with cuddles and affection.
That's why this gag present is merely an empty box that you may use to trick your pet-obsessed friends and relatives.
9) Pet water fountain
Pet owners can be a touch obsessed with their pets, but purchasing a water fountain with a filtration takes things to a whole new level.
Have fun watching your pet sip from their own water fountain, which is filled with freshly filtered water. Gifts like these make people want to talk about your pet.