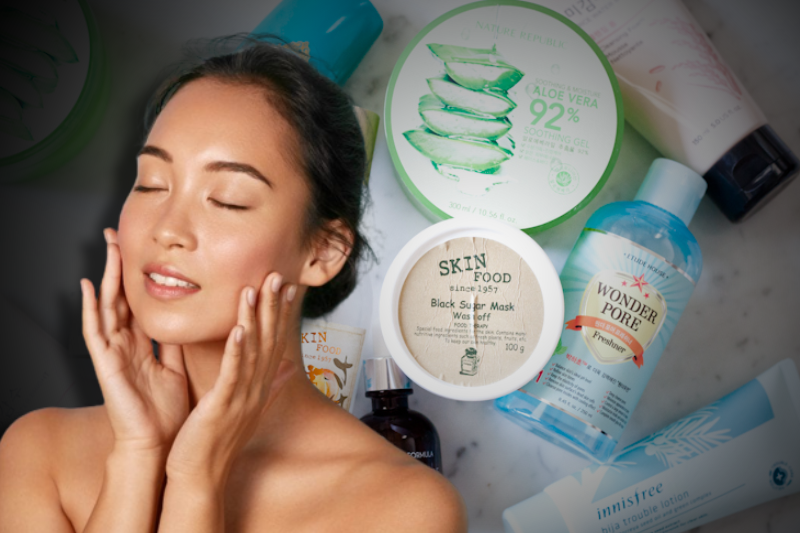 these 5 korean skincare trends will dominate skincare in 2022
These 5 Korean Skincare Trends Will Dominate Skincare In 2022
Korean beauty and skincare trends are popular among young women. From glass skin to blushed cheeks, these are the biggest K-beauty trends.
Biggest K-Beauty trends of 2022
Here is the list of biggest K-Beauty trends of 2022
Healthy glow
Glow from within is quite popular among young girls. One of the primary trends in Korean beauty is glowing skin. The Korean glass skin trend is the ultimate way for hydrated skin.
Mainly, women use two moisturizers, followed by serums. You can use products that contain brightening ingredients such as propolis and hyaluronic acid to get that healthy glow.
Plant ingredients
Red onions are quite popular these days. It is used in both skincare and haircare products. Ginseng is also popular in 2022. Harvested from a root plant, ginseng is known to boost blood circulation in your skin. This product is used in many Korean products.
Tech futures
In recent years, there has been a huge demand for at-home and high-tech beauty gadgets such as full-face LED masks and ultrasonic facial cleansers. According to reports, high-tech beauty gadgets may come from a Korean tech giant, such as LG or Samsung, rather than a typical Korean skincare brand.
Fermented ingredients
Demand for vegan skincare products has increased rapidly in recent years. In 2022, people will witness a shift toward more vegan-friendly products and environmentally friendly packaging for skincare.
Skincare products containing fermented components such as fermented tea and kombucha are becoming increasingly popular.
You can use products that contain fermented rice water to get a healthy glow. It can also be beneficial for regulating sebum production.
Snail mucin
Snail mucin is used in many Korean skincare products. It also has a very high water content to provide that healthy glow. Snail mucin contains nutrients like hyaluronic acid, glycoprotein, proteoglycans, and microbial peptides. Many Korean sheet masks and serums use snail mucin to provide glow to the skin.
These are 5 Korean skincare trends of 2022.