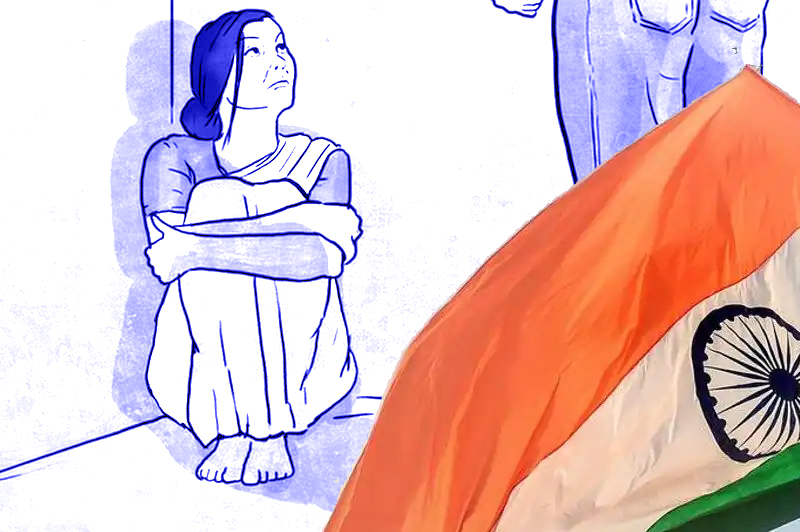 Teen tortured over 5 months: Why India can't keep its domestic helpers safe
Teen tortured over 5 months: Why India can't keep its domestic helpers safe
Experts have often raised concerns over the susceptibility of domestic helpers to exploitation because of no legal contract, no minimum guaranteed wages, often no support system, and a lack of other legal safeguards, such as the prevention of sexual harassment act which protects women in workspaces does not apply to them.
In recent news, a 14-year-old – battered and bruised – was rescued by Indian police and social workers from a home in a Delhi suburb where she worked as a domestic helper. She was brought to the hospital with multiple injuries.
The law allows children above 14 to be employed as domestic helpers as housework is not considered hazardous.
Police have arrested the victim's employers, Manish Khattar – who worked as a deputy manager with a prominent life insurance company, and his wife Kamaljeet Kaur – who was working with a public relations firm.
The girl told police she had been tortured by the Gurgaon-based couple over five months. "She told me that she was beaten every day … for not completing work on time," said journalist Deepika Narayan Bharadwaj, who tipped off the child rescue services.
Keep Reading
Since the allegations came under the spotlight, the couple has been laid off by their companies.
"She has several cut and burn injuries," The Indian Express quoted a police official. In her statement to the police, the victim also alleged that the couple compelled her to "take off her clothes while doing … chores," adding she was even made to sleep on the floor without clothes.
This allegation possibly prompted the officials to charge the teen's employers with sexual harassment under the Protection of Children from Sexual Offences (Pocso) Act.
Anti-trafficking NGO Shakti Vahini, who is working with the victim now, is trying to find out what happened to the remuneration because the girl never got paid. They are also currently searching for the uncle who brought her to Gurgaon and which placement agency got her the job.
Although the incident has shocked India, campaigners highlight that such cases of abuse and exploitation are not uncommon in a country where millions of people from poor families work as domestic helpers in affluent and middle-class homes.
Read More:- "No apologies" from Biden over balloon row, vows to "remain in communication" with Xi