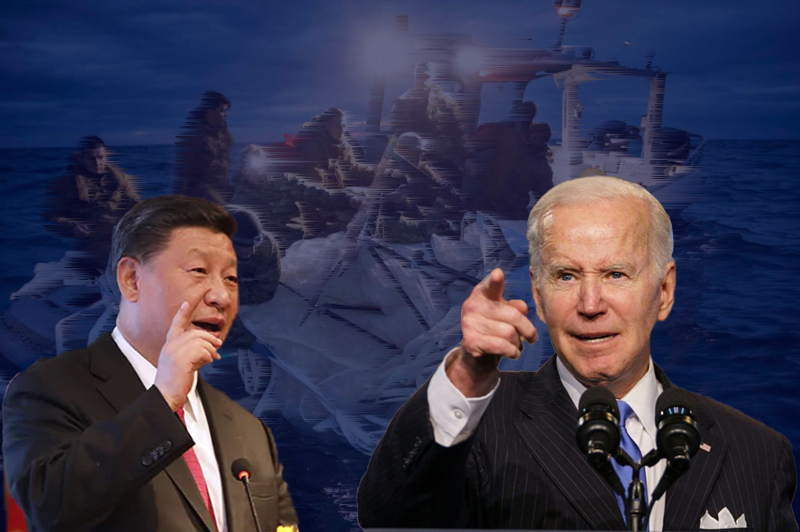 "No apologies" from Biden over balloon row, vows to "remain in communication" with Xi
"No apologies" from Biden over balloon row, vows to "remain in communication" with Xi
US President Joe Biden on Thursday defended his administration's decision to shoot down an alleged Chinese spy balloon off the coast of the US, stating he would do whatever was necessary to protect the country's sovereignty.
Addressing criticism over the timing of the balloon's downing, the president said he waited to take down the flying object on February 4 – a week after it was detected – to avoid threatening commercial flights or people on the ground.
After initial hesitation, China has admitted ownership of the balloon but has frequently denied that it was used for surveillance, insisting the balloon was a "civilian airship used for research" and that it blew off course.
However Biden, in his first address devoted exclusively to the balloon saga, reiterated the view of US officials that the flying object was in fact used for spying.
Keep Reading
He vowed to "remain in communication" with Chinese President Xi Jinping, adding "we seek competition, not conflict with China."
Speaking about three other unidentified flying objects subsequently shot down over Alaska, Canada, and Michigan, Biden said they were unlikely to be foreign spy crafts. His remarks have raised the possibility the country used millions of dollars of military equipment to take down harmless objects floated by enthusiasts.
The balloon row has further escalated the already simmering geopolitical tensions between the two powers.
In an unprecedented claim that the Biden administration has directly rejected, Beijing says high-altitude balloons from the US have sailed across Chinese airspace without the approval of relevant Chinese authorities more than ten times since last year.
"Our experts have lifted components of the Chinese balloon's payload off the ocean floor," the US president said on Thursday, adding "we are analysing them as I speak."
Read More:- To enable Amex GBT, Amadeus will supply technological solutions