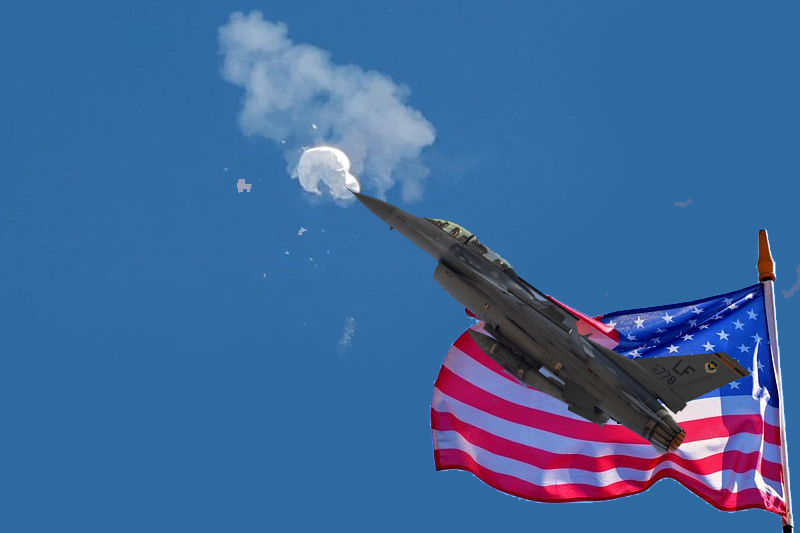 China spots mystery object over its waters; US shoots down fourth UFO
China spots mystery object over its waters; US shoots down fourth UFO
China detected an unidentified flying object over waters near a northern port city close to the Bohai Sea, Shanghai-based news outlet The Paper reported on Sunday, adding local authorities were preparing to shoot it down.
Fishermen in the region have been ordered to remain careful about safety, the mainland media quoted an employee at the Qingdao Marine Development Bureau. The message called on fishermen to take pictures as evidence, if debris falls around their boat and salvage it, if conditions allow.
The sighting comes just a week after the United States shot down an alleged high-altitude Chinese spy balloon over the Atlantic. An F-22 Raptor and AIM-9X missile were used for downing the balloon, which in its week-long journey across the US and portions of Canada flew over high-profile areas where Washington keeps nuclear missiles in underground silos.
Keep Reading
Beijing, after initial hesitation, confirmed ownership of the balloon but has denied it was a surveillance airship, saying it was for civilian use and had drifted into the US airspace "completely accidentally". It has also accused Washington of overreacting by insisting on using force to attack the balloon.
China's defence ministry says the US's action "seriously violates international practice and sets a bad precedent."
The incident even prompted US Secretary of State Antony Blinken to cancel an imminent trip to China. The White House said the balloon was part of a multi-country surveillance programme Beijing had developed over several years, South China Morning Post reported.
Meanwhile, the US and Canada have shot down three other unidentified flying objects in recent days – one floating over Alaska was shot down Friday, the one over Canada was brought down Saturday, and the one over Lake Huron in Michigan was shot out of the sky on Sunday.
Read More:- Lindsay Lohan attends the Christian Siriano NYC fashion show for her siblings Ali and Cody