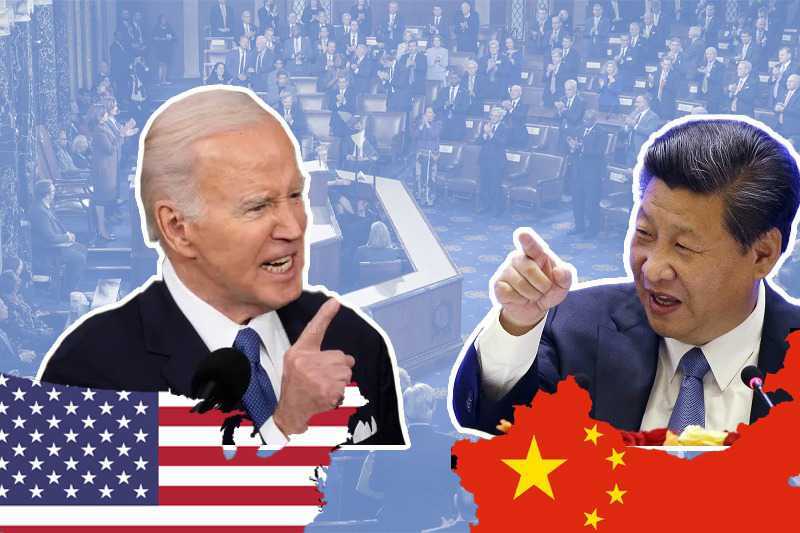 Joe Biden State of the Union (SOTU) address: 5 Major Updates
Joe Biden State of the Union (SOTU) address: 5 Major Updates
US President Joe Biden delivered his second State of the Union (SOTU) address – and his first in front of a bitterly divided Congress – which started at 9 pm ET on Tuesday. He described the US democracy as "bruised but unbowed and unbroken" and pledged to work with the Republican Party.
Biden laid out his agenda and accomplishments, including citing progress in a post-pandemic economy, and even made the case for his leadership ahead of an expected announcement on running for reelection.
He posed a series of questions in his speech, slammed his Russian counterpart Vladimir Putin for his military aggression, and said that the country will act to protect itself if China threatens its sovereignty.
Keep Reading
5 Major Updates
Police officers who "violate the public trust" should be held accountable, Biden said, recollecting the brutal death of a 29-year-old Black man, Tyre Nichols, who was fatally beaten by Memphis police officers last month.
The president highlighted "Made in America" as the top priority of his administration, adding that American construction materials will be used to make roads, highways, and bridges in the country. To maintain the strongest economy in the world, he said the US also requires the best infrastructure.
"US will act to protect if China threatens its sovereignty," said Biden, adding "We are in the strongest position in decades to compete with China or anyone else in the world." It comes amid simmering tensions between the two countries over a suspected surveillance balloon.
He slammed Putin for his military aggression, saying the Russian invasion of Ukraine has been a test for the ages, and a test for the world.
"[Insulin] costs drug companies just $10 a vial to make. But Big Pharma has been unfairly charging people hundreds of dollars … Let's cap the cost of insulin at $35 a month." Biden said. According to the American diabetes association, nearly 8.4 million Americans use insulin.