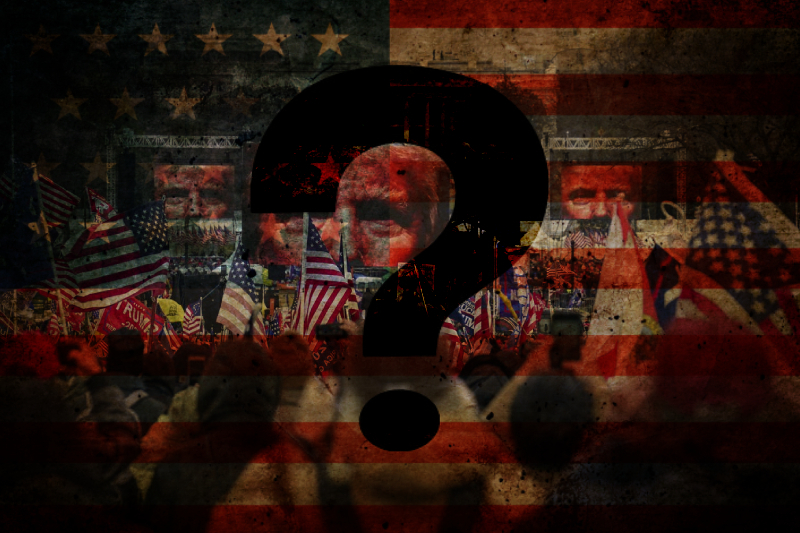 us capitol
Speaker Nancy Pelosi kicked off Congress's special investigation into the Jan. 6 attack on the Capitol
On January 6, 2021, the United States Capitol in Washington, D.C. was stormed during a riot and violent attack against the U.S. Congress. It happened as the mob of supporters of then-President Donald Trump attempted to overturn his defeat in the 2020 presidential election by disrupting the joint session of Congress. The session was assembled to count electoral votes to formalize President-elect Joe Biden's victory.
However, the Capitol Complex was locked down and lawmakers and staff were evacuated while rioters occupied and vandalized the building for several hours. It was also noted that five people died in this forceful riot and more than 140 people were injured Popularly it is believed that what happened on Jan. 6 was because Trump supporters believed that the 2020 election had been stolen from him.
Still, in the end, the prominent question that remains is that what did the president do before and during the Capitol attack? Why didn't the National Guard show up until several hours after the riot started? And what needs to be done to prevent another insurrection?
Related Posts
Forming commissions isn't unusual for Congress. These lawmakers have created more than 150 commissions since 1989 which are usually staffed by well-known policy experts rather than lawmakers themselves. Since these can provide recommendations to the authoritative accounts of major events in a way that lawmakers themselves cannot. This is because Congress and lawmakers may have shortsighted political goals that make the truth inconvenient. Scott Knowles, who is a historian of disasters and their aftermaths says that the deeper value to society is going to transcend whatever partisan values might seem important at the moment. It is impossible to know for sure what a commission could learn as one can't always predict what they're going to find, like any kind of investigation.
What did, or didn't, Trump do to stop the riot?
All Trump did was saying that the rioters were left-wing agitators, and when McCarthy pointed out that they were Trump supporters, the president said, that these people are more upset about the election than Kevin is.
How did Republicans respond?
Since many from the commission were the members of Congress were closely involved in the events leading up to and on that day.
What involvement did these congressmen have with Alexander and other rally planners?
The FBI claims that it is investigating communications between sitting lawmakers and insurrectionists around Jan. 6. The commission could similarly examine ties and communications, whether intentional or not, between Republican lawmakers and insurrectionists.
The Speaker has been removed from the chambers.

— Lauren Boebert (@laurenboebert) January 6, 2021
The commission could probe Rep. Marjorie Taylor Greene's relationship with her close ally Anthony Aguero, who stormed the Capitol. It could also examine Rep. Lauren boebert's claims to have given tours to people in town for the Jan 6 rally in the days leading up to it. Boebert also tweeted the location of House Speaker Nancy Pelosi as the attack unfold.