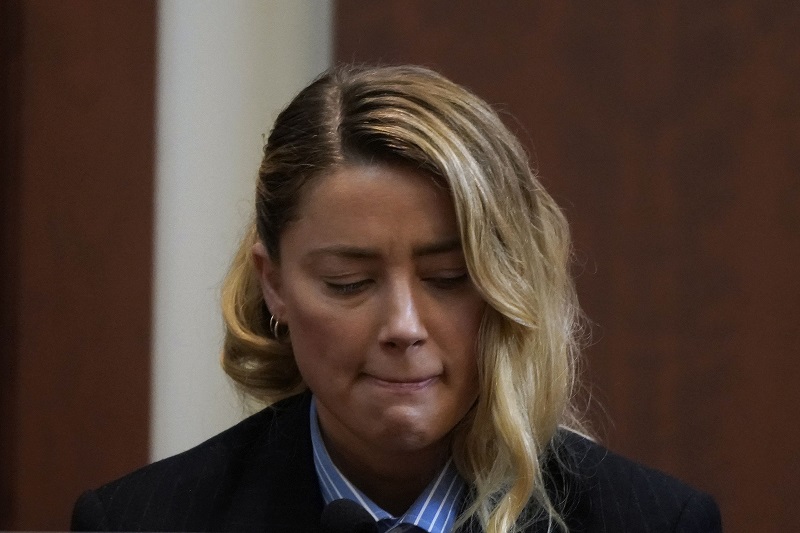 shocking things revealed by amber heard about depp in witness trial
Shocking Things Revealed By Amber Heard About Depp In Witness Trial
Amber Heards opened up about her affair and sexual abuse at the hands of actor Johnny Depp. This comes at a time when there is a defamation suit against her to the tune of $50 million. Heard is also countersuing Depp seeking $100 million in damages. Before discussing her relationship with the Pirates of the Caribbean star, Heard was asked to share why she was in Virginia court.
Losing Life
While speaking at a witness, she said that during one of her ex-husband's alleged violent attacks on her in December 2015, she thought she was going to die. Depp has pulled her to court, in context with a Op-Ed she wrote in press describing her plight in marriage.
The incident goes back to 2018 when Heard wrote an essay for the Washington Post in which she described herself as a "public figure representing domestic abuse." Although the article never mentioned Depp by name, his attorneys previously said in court documents that Heard's op-ed was all part of an "elaborate hoax."
Work Not Allowed
She also accused him of keeping her from work. Depp would get upset when he learned about his partner (Heard) taking meetings and auditions, Heard said. "He found something that had been sent to me to consider auditioning for and he blew up at me," she testified in court. "What he said to me is that I didn't tell him, that I didn't ask him.
Substance Abuse
Heard admitted she felt protective of Depp's daughter and felt she was into cannabis. It has been suspected earlier Johnny Depp has been into marijuana use as well.
Physical Violence
After attending the 2014 Met Gala, Heard—who identifies as bisexual—said Depp accused her of flirting with another woman. When the couple returned to the hotel after the event, Heard alleged in her testimony that Depp became violent.
Double Timing
While doing a movie together,the kissing between the actors seemed to be real.  At that time, both were already in relationships.Personal Comments: Heard shared how Depp had started to critique her dressing for galas and parties, making her feel less of herself.