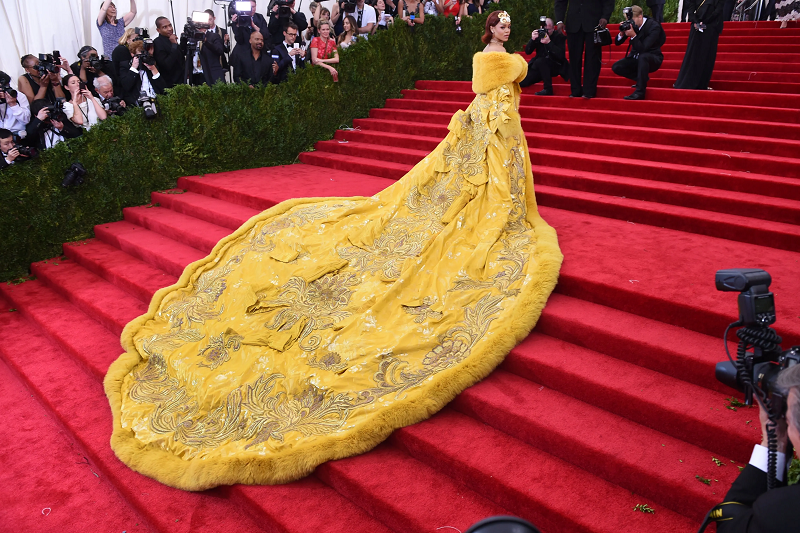 most unforgettable moments in met gala history
Top 5 Most Unforgettable Moments in Met Gala History
We've picked up the most unforgettable Met Gala moments, from Princess Diana's spectacular debut in 1996 to Kim Kardashian's faceless outfits in 2019.
We've picked up some of the most remarkable moments in Met Gala history, whether it's the stunning wardrobe choices or incidents that seemed to unravel following the main event.
Also Read: Top 5 Happiest Countries In The World In 2022 (Latest UN Report)
1) Kim Kardashian's Faceless Suit
The Keeping Up With the Kardashians star stunned the country with her frightening faceless all-black suit.
Her outfit was specifically made by Demna Gvasalia, the creative director of Balenciaga, for her red-carpet appearance at the 2021 Met Gala.
And, in case you're thinking how Kim managed to see through her outfit's material, actually she couldn't!
2) Lil Nas X's Golden Armor
Lil Nas X shows us what he's got until he can no longer. On his arrival for the 2021 Met Gala, the singer changed his outfit twice.
One of his outfits, which incorporated a Versace gold armor suit, has left us with sparkles in our eyes.
3) RiRi, A$AP Rocky & Rihanna Navy
RiRi is always on the list because of her avant-garde outfits.
Although the actress was accompanied by her boyfriend A$AP Rocky as she stepped onto the red carpet at the Met Gala in 2021, Rihanna Navy flew into a frenzy.
It was serendipity that the two arrived as one of the evening's final couples, because their charming entrance almost shut down the carpet.
4) Princess Diana's Last Visit
In 1996, a year prior to her tragic death, Princess Diana visited her first and last Met Gala.
Those who thought she should have dressed something more modest criticized her lingerie-inspired gown, but the navy satin slip dress, created by John Galliano for Dior, became an instant classic.
Also Read: Top 10 Richest K-Pop Artists & Celebrities in 2022
5) Hiddleswift Makes a Splash
Taylor Swift & Tom Hiddleston's relationship may be linked back to the Met Gala 2016, where they enjoyed a full-fledged dance party. The singer and Calvin Harris would split up less than a month later, and she'd have a whirlwind summer affair with the British actor