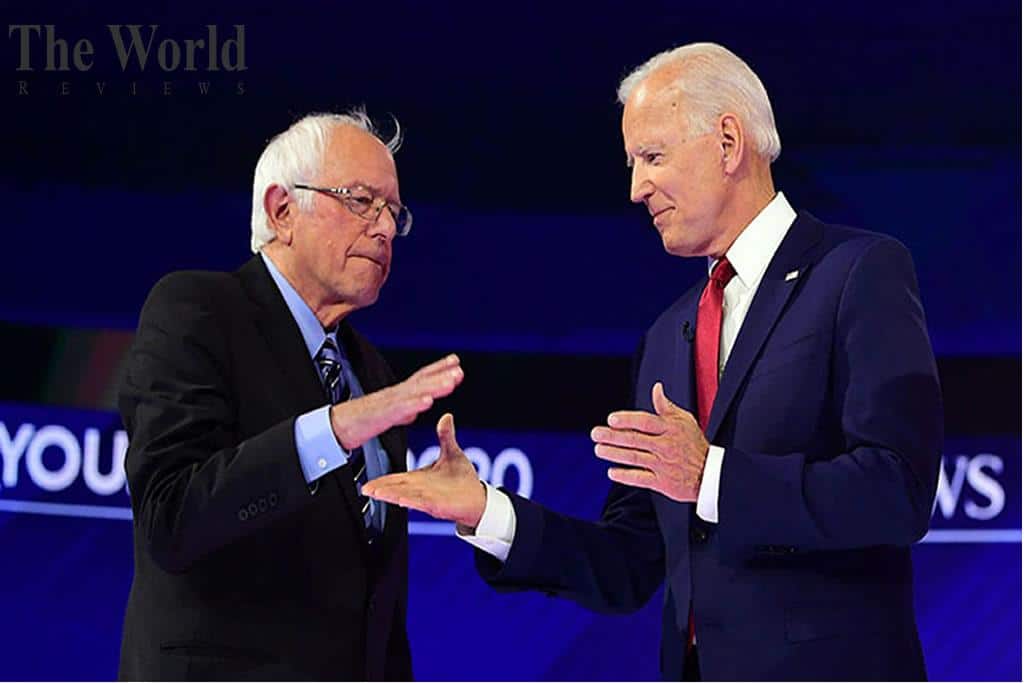 Sanders and Biden unite against Trump
Everyone wants a better future for America, but while the American people are naïve enough to be taken into Trump's sugar coated assertive speeches, those standing against him are trying very hard to make the truth come to the front.
As contenders have fallen off the race for Presidency one after the other, the only two standing tall are stalwarts. Bennie Sander and Joe Biden have both been seen only unite (technically) when it comes to ousting the current president to replace with someone who can truly fight for the unity of the country.
For the Vice President's post, both feel a female candidate would be the most appropriate choice. Speaking over a weekend television appearance, both seem to be giving diverging points of view when it came to some of the most pertinent questions facing the American population. This includes health care and climate change, all amidst the growing pandemic threat that looms hard and dark over the American population.
Read More Similar News Related to America
> How America is trying to buy off a vaccine formula from Germany
> American legislation passed making coronavirus testing free
> America climbs the Ban-wagon finally
Biden, the former vice president was happy to announce that he was committed to naming a woman as his running mate if he wins the party's nomination. In response, Mr. Sanders said he would "in all likelihood" do the same. Neither mentioned any names, though. Both also agreed on the fact that Trump did not seem to show any caliber or leadership in handling a small time emergency facing the nation, like the novel virus spread.
His ideas were definitely something that should get people thinking. Calling it a war with the virus for the American people, Biden proposed the expansion of drive-through testing, for the military to be used to set up emergency hospitals and for government help to make sure people who lose their jobs are able to pay their mortgages and small business loans. Mr. Sanders' on the other hand proposed a signature Medicare-for-All system which was not second by Biden.
On the flipside, both contenders in their 70s are traversing dangerous health conditions to have made an appearance on television where a live audience was not to be found. Both were also divided over whether the government would bail out industries effected by the coronavirus create slump in the economy. Biden vote for the thought while Sanders opposed it.
Also Read:- US officials respond to Reuters report about the secrecy of the discussion on Corona.
This performance could be the only chance for Sanders to move the vote bank towards him, something that Biden has already achieved in the past few weeks.
Click here to Read More News of America Today
US officials respond to Reuters report about the secrecy of the discussion on Corona.