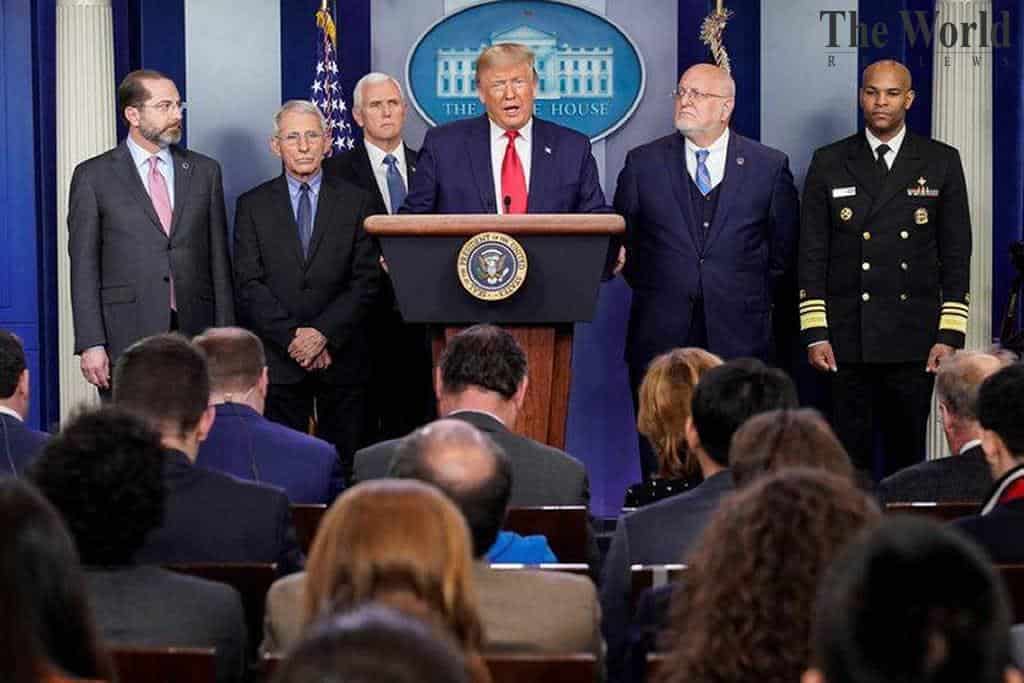 US officials respond to Reuters report about the secrecy of the discussion on Corona.
The head of the Centers for Disease Control and Prevention in the United States said before the US Congress that the public health officials had discussed information about the Corona virus in halls to discuss secret matters on numerous occasions. But he said that this information was not treated as confidential.
In a report on Wednesday, Reuters quoted four administration officials as saying the White House had ordered federal health officials at the Department of Health and Human Services to consider private high-level meetings on the virus.
Officials said that dozens of these meetings were held since mid-January in the heavily fortified hall of the secret meetings of the Health Ministry, which oversees the Centers for Disease Control and Prevention, and that workers who did not obtain security clearances were excluded from their attendance.
Read More Similar News Related to America
> How America is trying to buy off a vaccine formula from Germany
> American legislation passed making coronavirus testing free
> Diplomat: America has not coordinated or notified the European Union regarding the travel ban.
After the report was released, National Security Council spokesman John Elliot sent an e-mail to Reuters on Wednesday evening saying that "the White House has not issued any orders" to treat high-level Corona virus meetings as confidential, "as stated in the report.
"This report is fake news," he wrote.
"We are holding them in secret rooms, but the nature and content of these talks is not secret," Dr. Robert Redfield, the Centers for Disease Control and Prevention director, was asked about the Reuters report.
The Vice President's office sent a joint statement from Health Secretary Alex Azar and National Security Adviser Robert O'Brien saying that they were "surprised" by the Reuters report and that the meetings of Vice President Mike Pence's working group are taking place in the White House emergency room and are not confidential.
However, the Reuters report did not address the vice president's working group, which Pence began to lead in late February. "We are sticking to our report," a Reuters spokeswoman said.
The Reuters report focused on the meetings that took place at the Health Ministry, and sources said that it was held in a secret room with restrictions on those present, such as banning the use of most mobile phones.
Also Read:- Two positive cases in Tunisia, created voluntary fund dedicated to fighting the Covid-19
The sources, speaking on condition of anonymity, said that they could not describe the deliberations in these rooms for their confidentiality, but said that the research topics included the extent of the virus, quarantine issues and travel restrictions.
Republican Senator Chuck Grassley of Iowa said his office had called the White House to ask about the Reuters report because he was concerned about the possibility of excessive confidential information, an issue he had previously raised.
Click here to Read more News of America Today
Two positive cases in Tunisia, created voluntary fund dedicated to fighting the Covid-19