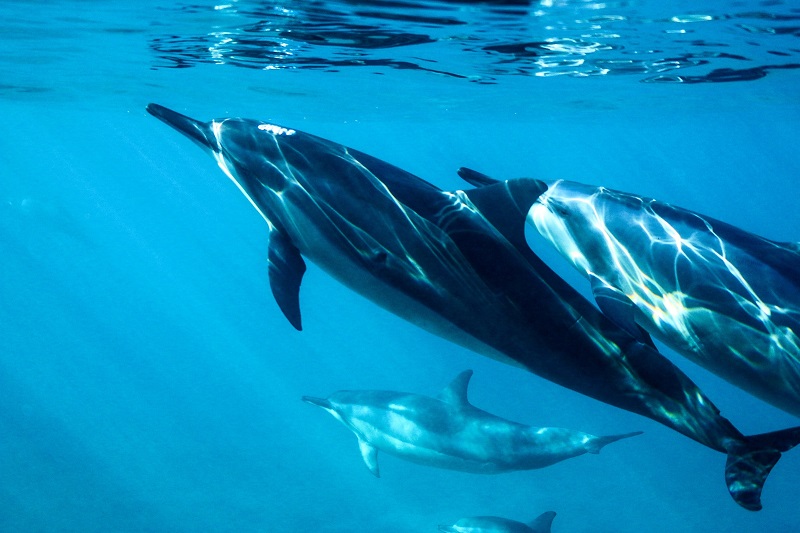 Russia stepping up security with spy dolphins: UK intelligence
Russia stepping up security with spy dolphins: UK intelligence
Russia is reportedly stepping up security at its Sevastopol port on the occupied peninsula of Crimea with marine mammals trained to detect and "counter" enemy divers.
According to a report made by the UK defence intelligence agency, Russia is bringing major enhancements to its Black Sea fleet's main base in Sevastopol.
Russia Enhancing Security As Ukraine Begins Counteroffensive
War-ravaged Ukraine has started its highly anticipated counteroffensive aimed at bringing back all occupied lands to Kyiv's control.
The operation has targeted infrastructure near Crimea. The Black Sea fleet could become a prime target for its attacks, including naval drone strikes and special forces assaults.
Keep Reading
Consequently, Russia has enhanced security with its new defences near the base including multiple layers of nets and booms across the harbour entrance, British intelligence said.
In recent weeks, an increased number of trained marine mammals, potentially bottle-nosed dolphins, have highly likely been used to augment these defences, it continued.
Russia's Marine Mammal Programme
The Soviet navy developed the trained mammal programme, which was housed in the port of Sevastopol and remained under the control of Ukraine after the fall of the Soviet Union in 1991.
But since Russia occupied the Crimean Peninsula and the naval base in 2014, the marine programme has undergone considerable development.
Russia deployed trained dolphins to its base in Syria in 2015 and has even deployed beluga whales to its Arctic bases at Olenya Guba.
In 2019, a beluga whale was spotted off the coast of Norway. It was seen wearing a Russian harness and was believed to have escaped from the mammal programme.