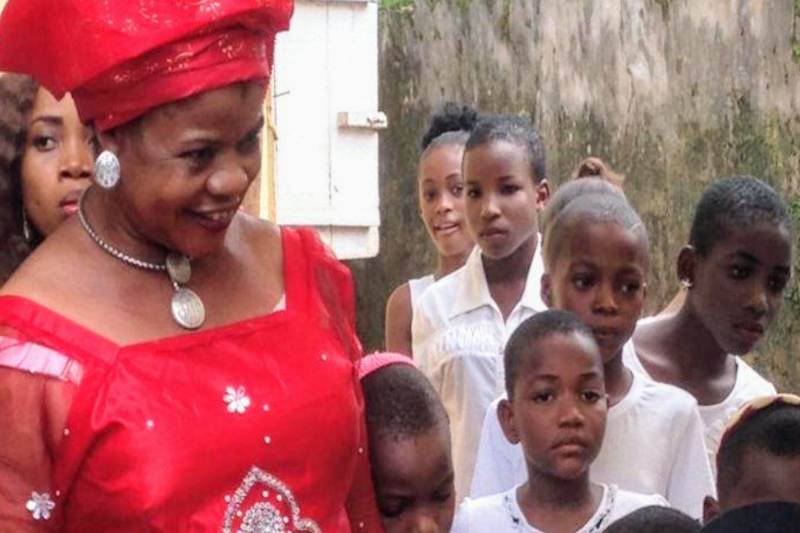 nigeria's jewish leader freed
Nigeria's Jewish leader freed, was jailed with three visitors from Israel
 Lizben Agha, a leader of Nigeria's Igbo Jewish community was jailed along with three visitors from Israel, without any charges. Authorities cite the reason as visitors having links with a separatist group. After continuous appeals, Agha from the Igbo ethnic group has been released.
The three Israelis who came to Nigeria for filming a documentary were being assisted by Ms. Agha. They were filming a part of documentary in her community in Ogidi.
Agha and her husband Peniel were taken into custody on July 9 night at gunpoint by security forces from their home. Her son Emmanuel said that they were then taken to a hotel where visitors having dual Israeli-US or Israeli-French citizenship were staying. There they too were taken into custody. Later they were released, but Agha again was arrested after she insisted of being mediator of the three Israelis. She was then driven along with the three Israelis to headquarters of the Department of State Services (DSS) in the capital, Abuja, where they were then held.
The interrogators had suspected the visitors had ties with a secessionist movement, the Indigenous People of Biafra (Ipob), that is considered a terrorist group by Nigeria. Ipob's leader Nnamdi Kanu claims that the Igbo people are descended from the Biblical Israelites. He describes himself as a follower of Judaism, that is rejected as a façade by Igbo Jews.
Before the arrest, pro-Ipob media had published pictures of the men meeting Igbo Jews that they had posted on social media. The pictures also showed a Sefer Torah (Jewish holy scroll) that they had brought as a gift to the community. The pro-Ipob media hailed it to be a "sign of Israel's support for their separatist cause".
Related Posts
The men have been deported back to Israel after being interrogated for 18 years. "We checked our phones and saw that there's this thing going viral," said Rudy Rochman, one of the group, "that we're here 'as a part of the Mossad [Israeli secret service]' sent to 'free Biafra', but we have nothing to do with this movement, we came purely to document the lives of the Igbo Jews."