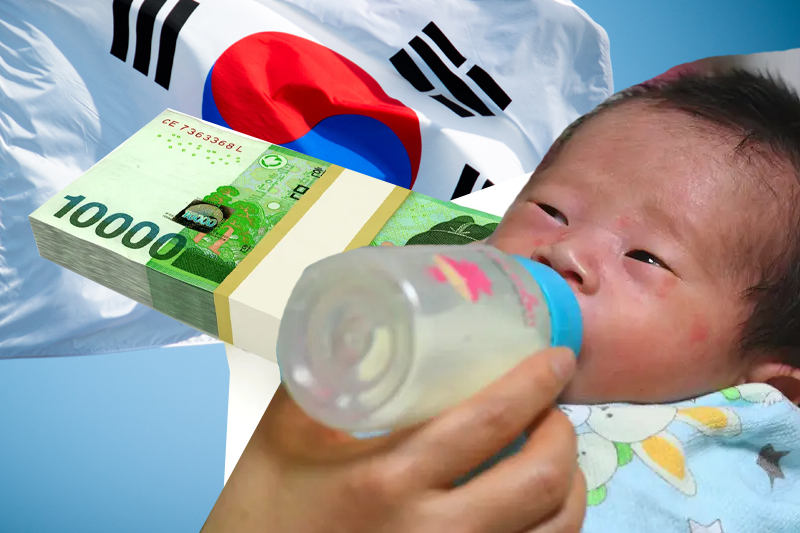 Is just money an easy fix for South Korea's fertility crisis?
Is just money an easy fix for South Korea's fertility crisis?
With the lowest birth rate in the world, South Korea is now prone to a potential demographic and economic crisis. To reverse the trend, central and local governments have started offering payments and other benefits to anyone who gives birth to a child.
Since last year, mothers in the OECD nation have received cash payments of $1,510 upon the birth of a child. Families get $528 every month until the child turns one and $264 until two, with the monthly payments expected to rise to $755 and $377, respectively, in the coming year.
Another $151 is provided every month until the child reaches elementary school age, with single parents and low-income households offered additional payments. Some other benefits include infertility treatment, babysitting services, medical costs for pregnant women, and even dating expenses.
In an attempt to boost the country's chronically low birth rate, South Korea has introduced a wide range of financial incentives. A district in Busan offers a separate bonus for giving birth three or more times, with the payment recently increased from $377 to $7,552. And the South Jeolla Province offers monthly stipends of $453 per child till the age of seven.
Keep Reading
But will just money alleviate South Korea's demographic problems? It's unclear.
The Office for Government Policy Coordination carried out a survey last year to find 36.7% of 19-34-year-olds hold no desire to have children. A separate survey by the Seoul Foundation of Women & Family saw six out of 10 young adults in the capital Seoul responding the same way. Seoul has the lowest birth rate among cities and provinces in South Korea.
For scores of people in the country, choosing not to enter a legal marriage or have children is nothing but a matter of preference. Korean language interpreter Cho Joo-yeon, who has been married for 10 years, said no amount of government support would change her mind to have a child. "I'm not going to sacrifice my career for a child," she highlighted.
Experts have underscored the urgent need to address a complex web of issues, such as gender inequality, job insecurity, increasing housing and education costs, and gruelling work culture, with some saying apart from the financial incentives, the government should also prioritise creating an environment where parents find it easy to balance work and childcare.