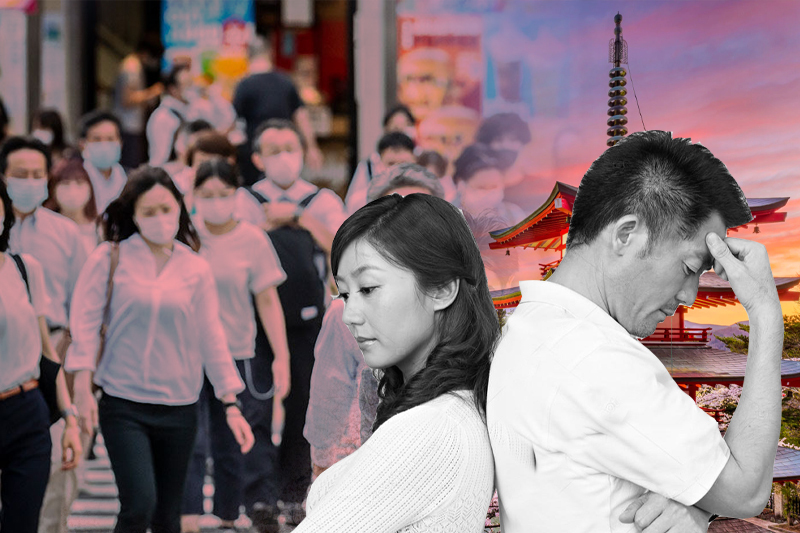 Does Japan have fewer babies because young people aren't good lovers?
Does Japan have fewer babies because young people aren't good lovers?
A Japanese politician has blamed the country's plummeting marriage and birth rates on a lack of "romantic ability" among the younger generation and not on the high cost of having a family.
According to a report from the Mainichi newspaper, Narise Ishida, a member of the conservative Liberal Democratic Party (LDP) in the Mie Prefectural Assembly, mentioned the need of carrying out a survey to determine residents' "romantic ability" at a local government meeting on February 24.
However, he didn't elaborate on how that data might help reverse Japan's shortage of babies.
"Romance has become a taboo subject before marriage." A prominent obstacle to Ishida's vision of romance curing the country's baby crisis is perhaps the deeply conservative society. "I think it is embarrassing to the romantic in a public place," said a 20-year-old student from Yokohama.
The politician's comments follow a recent announcement by Prime Minister Fumio Kishida on the country set to dramatically ramp up the amount it spends encouraging people to have more children.
Keep Reading
The Asian country's dropping population has been predicted for at least 20 years, but has exacerbated far sooner than expected. There were 125.7 million Japanese in 2021, compared to 128 million in 2017. Moreover, a study published in the medical journal The Lancet before the pandemic had shared predictions that the country's population would drop to 53 million by the end of the century.
In recent years, the Japanese have been choosing to get married later in life and are even opting to have fewer children, primarily because of financial pressures.
Makoto Watanabe, a professor of media and communications at Hokkaido Bunkyo University in Sapporo, "strongly disagrees" with the suggestion that financial constraints are not the cause of Japan's depleting population.
Nevertheless, he said he is optimistic about the country's younger generation, underscoring how resilient they have been based on the scores of global changes they have come across, including the 2011 earthquake and tsunami disaster and the ongoing Russia-Ukraine war.
Also Read:- As China's birth rate drops, political expert recommends egg freezing for single women