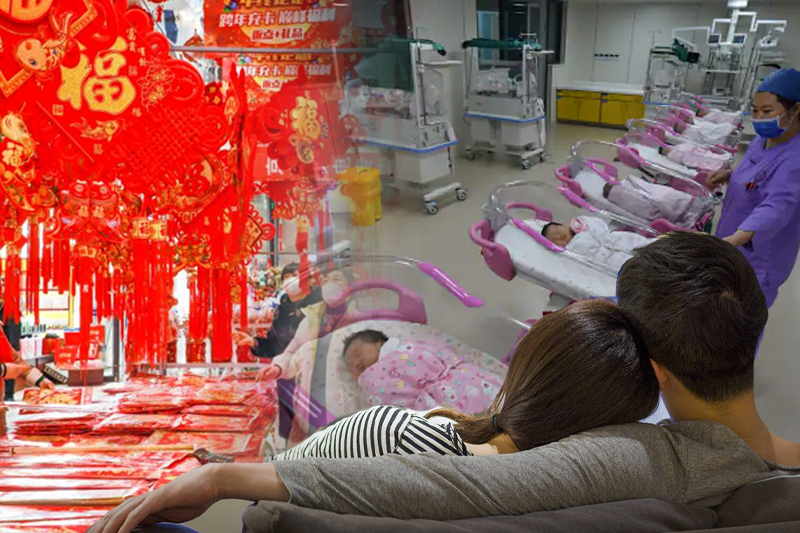 China's Sichuan ends ban on unmarried people having children
China's Sichuan ends ban on unmarried people having children
In order to keep a check on the falling birth rate, Sichuan – a province of over 80 million people in the southwest of the country – will lift the ban on unmarried people legally having children and remove limits on the number of birth registrations for any parent. With the updated regulations, there will now be no limit on the number of children people can have in the province.
The measures will be in place for five years.
Until now, Sichuan's health commission had permitted only married couples who wished to raise up to two children to register with local authorities. The revamping comes at a time when the country is struggling with an alarming drop in marriage and birth rates.
President Xi Jinping has made finding new ways to address falling birth rates a priority. The population in China dropped for the first time in six decades last year. Concerns over the potential impact of an ageing population on the economy are compelling authorities to roll out better maternal healthcare and tax breaks.
Keep Reading
Although national reproduction policies do not explicitly prohibit unmarried Chinese women from raising kids, the need for proof of marriage is often felt by parents wishing to access free services, such as job protection, a mother's salary during maternity leave, and prenatal healthcare. These benefits will now be extended to the province's single women and men.
Much of the demographic downturn can be blamed on the one-child policy imposed by the government between 1980 and 2015. The strict policy saw financial penalties and even forced abortions. It has been increased nationally for married couples to three since 2021.
Netizens have expressed varied reactions to the Sichuan amendment. While some said the updated rules fail to address growing concerns about the high cost of living and increased career pressures, others speculated what it would mean for extramarital affairs.
Decades of preferring male children over female have also caused a major gender imbalance in Chinese society.