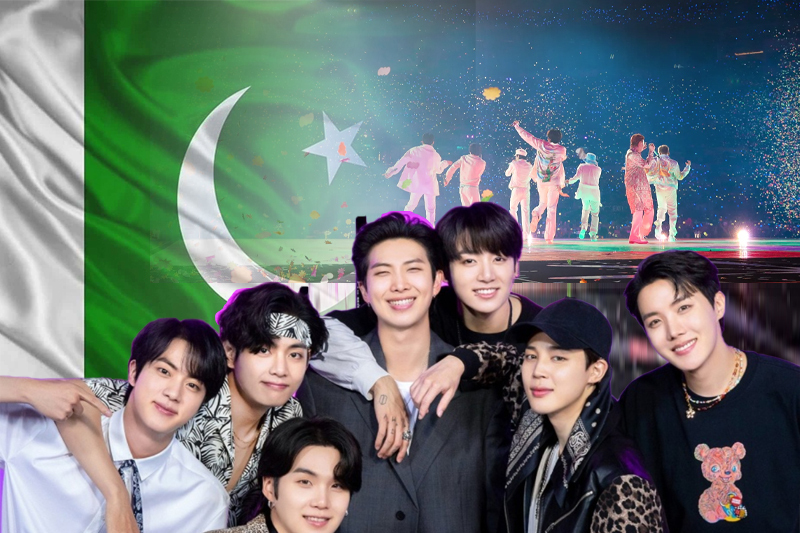 is bts coming to pakistan 2023
Is BTS Coming to Pakistan 2023?
The concert movie Yet to Come by the K-pop boyband is scheduled to premiere in Pakistan on February 1 for the benefit of the BTS Army in Pakistan.
On Wednesday, the movie theatre chain Cinepax posted on Instagram the official poster for the movie along with the release date. The movie poster is also included in the "coming soon" section of the Cinepax website.
The movie theatre's official Twitter account retweeted a timetable from BTS that stated that advance ticket sales will begin on January 11 and that the movie would premiere on February 1 after 21 days. The exact moment that tickets will go on sale and if they will be available at the same time as BTS has not yet been revealed by Cinepax.
According to the description, the nearly two-hour-long movie is a unique cinematic cut that has been re-edited and blended for the big screen. It will include songs from the band's Yet to Come concert in Busan, which was staged on October 15 of last year to support South Korea's bid to host the World Expo in 2030.
About 52,000 people attended the free event, which was titled "BTS Yet To Come> in BUSAN," which took place in a stadium. The event marked the band's final live performance before each member began his or her military service, beginning with the oldest, Jin.
Also Read: 10 Best French Female Models
One of the largest bands in the world, BTS was founded in 2013. The K-pop trio became well-known throughout the world thanks to singles like "Mic Drop," "Butter," "Permission to Dance," "Idol," and others.
Pakistan is home to a sizable fan base for the Korean band. They have accomplished everything with pride, from bringing their songs to the top of the charts to arranging birthday parties for their idols and giving to charity. Last year, Pakistan's BTS ARMY set up a medical camp in honour of Jungkook and lighted up digital billboards in Bahawalpur and Multan with birthday greetings.
In Multan's Gulgasht Colony, a staggering 150 digital street post billboards were used to wish Jungkook well. The identical film that was shown in Bahawalpur was shown here. Over 350 people were treated for free by doctors at the Lahore free medical camp. Free IV drips, diet and nutrition advice, physiotherapy, and medical facilities were all provided by the medical camp.