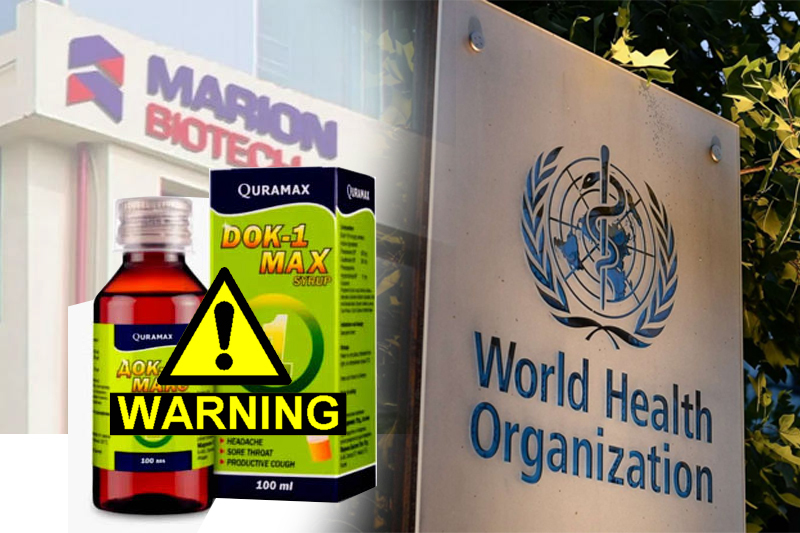 substandard who issues medical alert involving indian cough syrups again
'Substandard': WHO issues medical alert involving Indian cough syrups, again
The World Health Organisation has warned against the use of two Indian cough syrups for children after they were linked to 19 deaths in Uzbekistan. The health agency said Ambronol and Dok-1 Max, both manufactured by Noida-based Marion Biotech, were "substandard" and that the firm had failed to offer guarantees about their safety.
It comes days after Uzbekistan's Ministry of Health said at least 18 children have died in Samarkand after allegedly consuming Dok-1 Max. In a statement, the ministry said laboratory tests found the presence of the contaminant ethylene glycol, and that the medicine was consumed without prescription and in doses higher than the standard for children.
Shortly after the series of deaths were reported, India's health ministry suspended production at Marion Biotech. This week, the Uttar Pradesh Food Safety and Drug Administration also suspended the company's manufacturing licence.
Keep Reading
India is known as the 'pharmacy of the world'. It produces a third of the world's medicines, taking care of much of the medical needs of developing countries. Over the last decade, it has doubled pharma exports, touching $24.5 billion in the last fiscal year.
The country is also known for sheltering some of the fastest-growing pharmaceutical companies. But in recent months, the industry has been under increased tension after a series of Indian-made cough syrups have been linked to children's deaths in other countries.
The WHO had issued a similar alert in October, linking four cough syrups – Promethazine Oral Solution, Kofexmalin Baby Cough Syrup, Makoff Baby Cough Syrup, and Magrip N Cold Syrup – made by New Delhi-based Maiden Pharmaceuticals to the deaths of at least 66 children in The Gambia. But the Indian government as well as the company have denied the allegations.