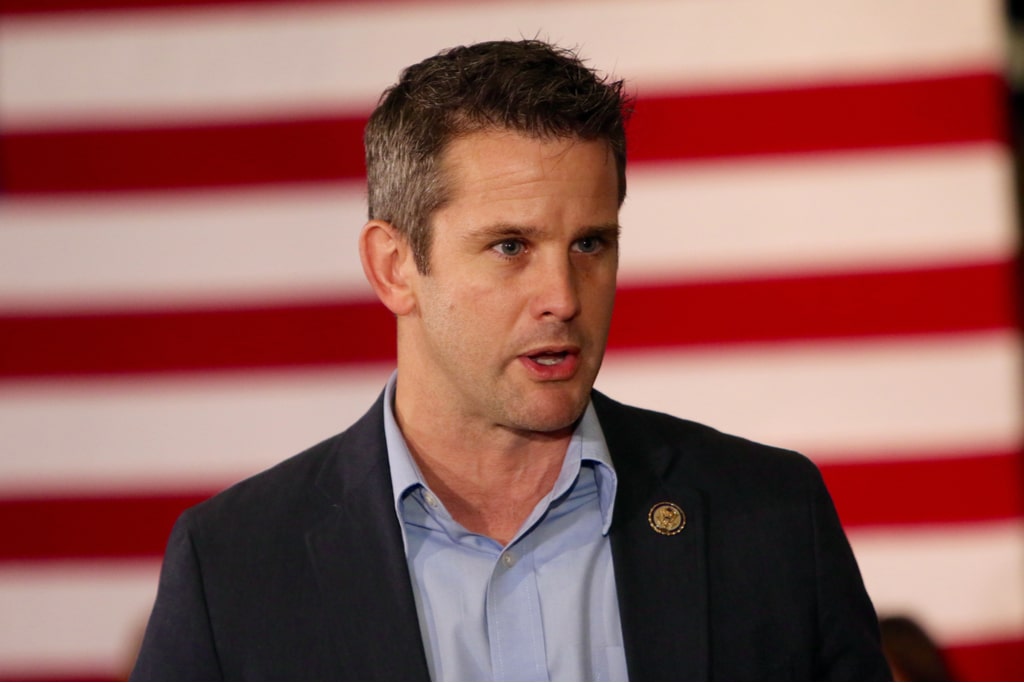 Adam Kinzinger : 'Matt Gaetz needs to resign,'
Illinois Rep Adam Kinzinger demands Matt Gaetz's resignation
Illinois Rep. Adam Kinzinger has called for Rep. Matt Gaetz's resignation in the wake of an ongoing federal investigation into sex trafficking allegations against the Florida congressman.
"Matt Gaetz needs to resign," Kinzinger wrote on his Twitter on Thursday night, becoming the first congressional Republican to demand Gaetz's resignation on a public platform.
With the tweet, Kinzinger also linked a news report about details regarding the allegations of sex trafficking against the Florida Representative.
The article said that Gaetz paid money to an alleged sex trafficker, named Joel Greenberg. As per reports, Greenberg, who is a former Seminole County tax collector, has been slapped with more than 30 criminal charges, including wire fraud, stalking, and sex trafficking, in a federal court of Florida.
On Thursday, his lawyer Fritz Scheller and federal prosecutors told the court that Greenberg is likely to plead guilty in the case that led the Justice Department to investigate sex trafficking allegations against Rep. Gaetz.
Meanwhile, Gaetz has repeatedly denied the allegations of sexual misconduct, even as no charges have been filed against him so far. Speaking to Fox News, Gaetz claimed that he was the "victim of an elaborate extortion scheme". On Monday, Gaetz wrote an op-ed in the Washington Examiner, addressing the allegations against him.
Related Posts
"First, I have never, ever paid for sex. And second, I, as an adult man, have not slept with a 17-year-old," he wrote in the op-ed, targeting the Justice Department.
The Florida Republican has also vowed not to resign, as federal investigators continue to probe the case.
"I am a representative in Congress, not a monk, and certainly not a criminal," wrote Gaetz, a close ally of former US President Donald Trump.
Reportedly, the Justice Department is also investigating the connection between Gaetz and Greenberg along with other associates in the sex trafficking case. Sources have stated that the investigators are probing Gaetz's trip to the Bahamas and whether women were given money to travel to the Caribbean country for sexual activity with the Florida congressman and other officials.
Responding to the development, a spokesperson for Gaetz denied the allegation and said that the Gaetz had ever paid for sex.
"What began with blaring headlines about 'sex trafficking' has now turned into a general fishing exercise about vacations and consensual relationships with adults," the spokesperson added.
Earlier, former Rep. Katie Hill called for Rep. Gaetz's resignation, if the claims of sexual misconduct against him proved to be true after the investigation.